I made it around St. Louis alright but then got lost again, joining up with I-44. This would begin a day of continually getting lost as the Missouri Historic 66 markers were not nearly as good as the Illinois markers. Route 66 pretty much follows along I-44 frontage roads, but weaves in and out and across every couple of exits, extending into town intersections and sometimes seemingly leading to dirt roads that lend at a wire fence several miles away.
I saw a few of these dead ends on this day.
Just after noon, I stopped at a roadside business that had a bunch of teepees and a big sign saying, "Open for Business" but it was closed and when I got up close to one of the doors, there was a sign that said, "Go Away!" The place was completely silent, so not stopping to point out the contradiction, I took the advice (after I took a couple of pictures) and was back on the road again. Due to the soccer match, I was running late so I had to skip Merimac Caverns, The Jesse James Museum and a couple of Alligator farms. Oh, and I also missed the Chainsaw Sculpture Museum. I was unaware that something called chainsaw sculptures existed or that they warranted a museum, but I guess that's why Route 66 is there, to enlighten.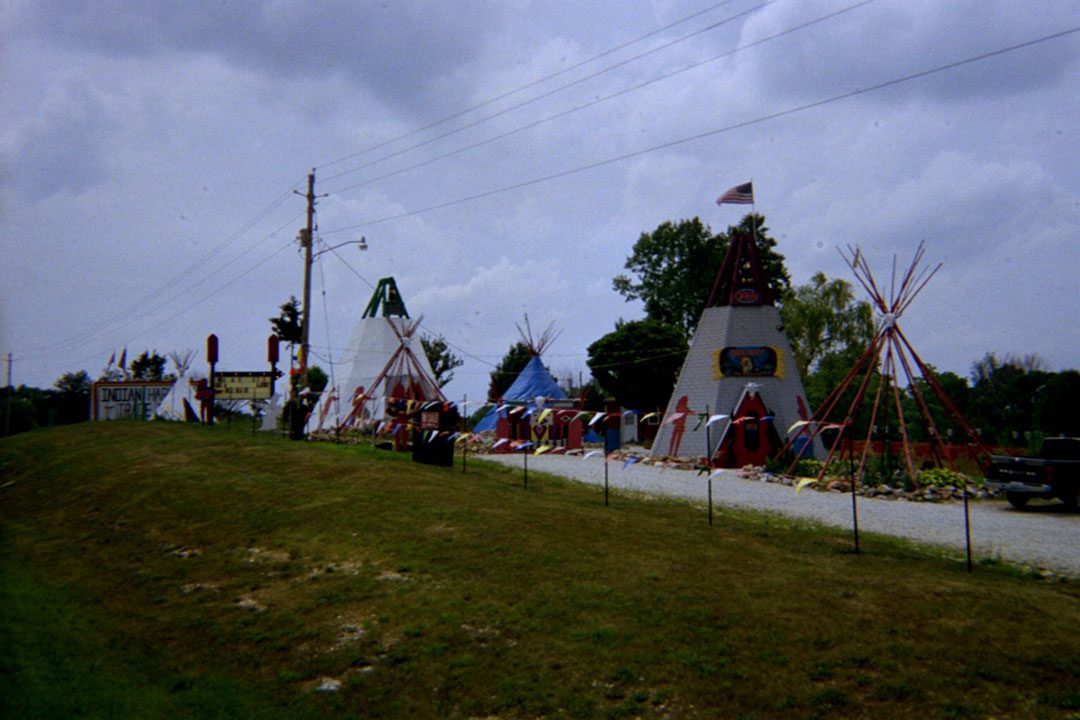 Dylan hits one of his high points with the stellar Blood On the Tracks and the often overlooked and underrated Desire. As I pulled into Cuba, MO, it started to rain as I put on the live album, Hard Rain. Again, the fates were with me.
I finally got into Cuba, MO about four in the afternoon and took some pictures of their famous murals, before heading for the Missouri Hick Bar-B-Q. It was late and I didn't want to ruin my appetite for dinner so I ordered the small pulled pork sandwich, which back East would be called large to gargantuan. It was incredibly good barbeque and more than enough for lunch, so I didn't want to even think about how large that large sandwich was.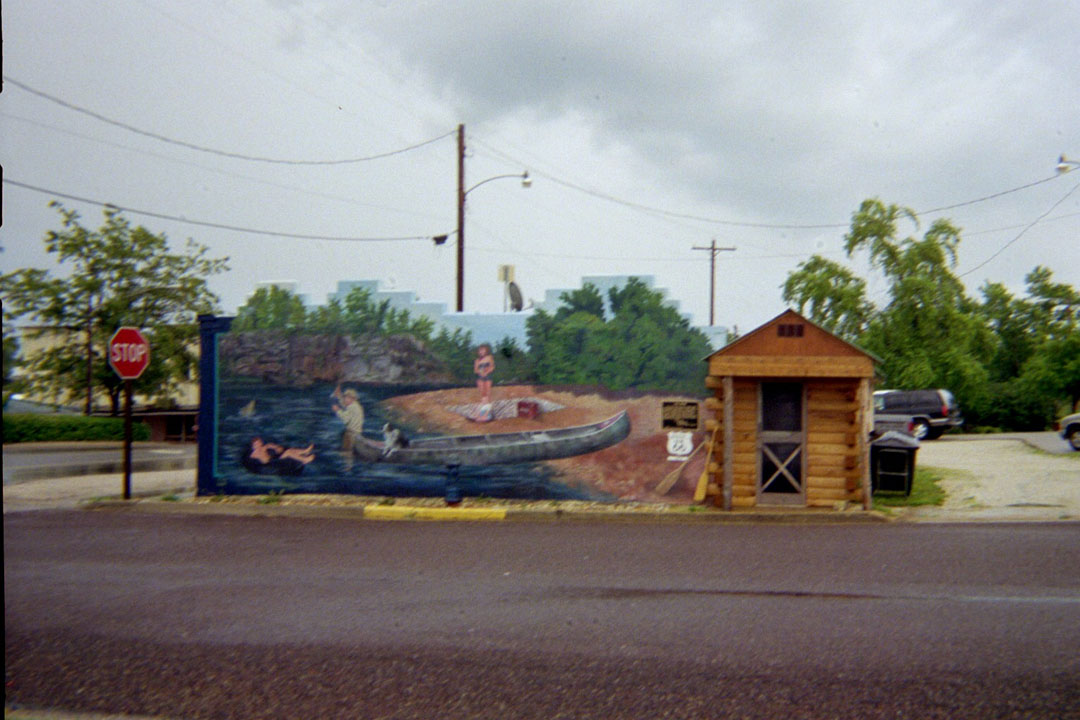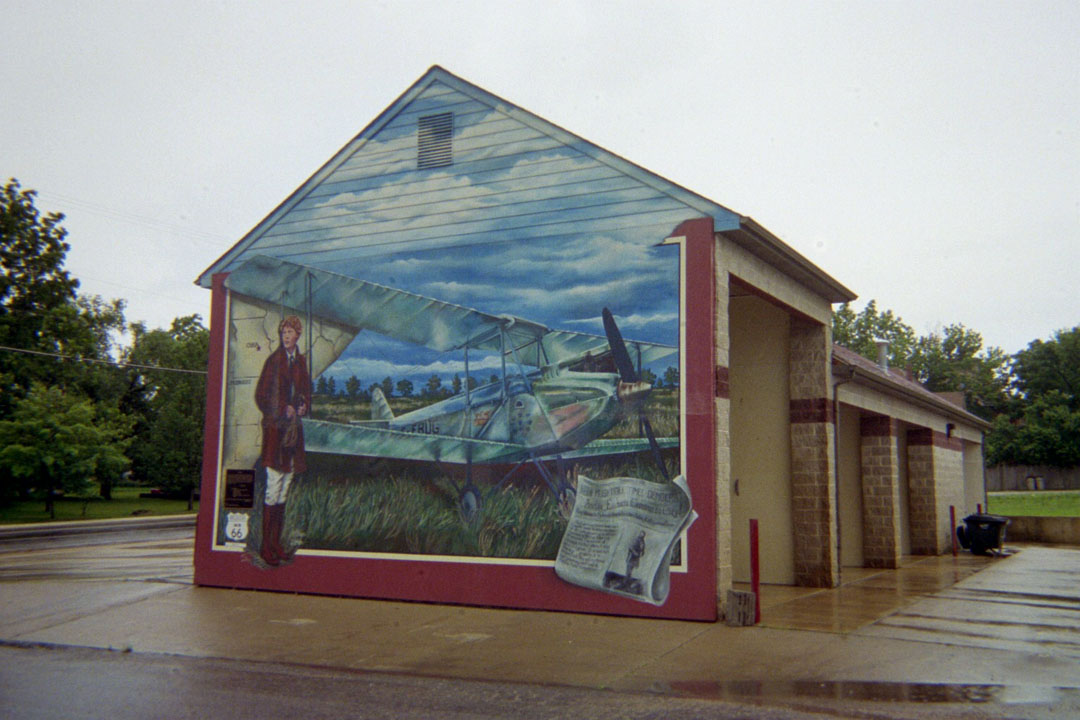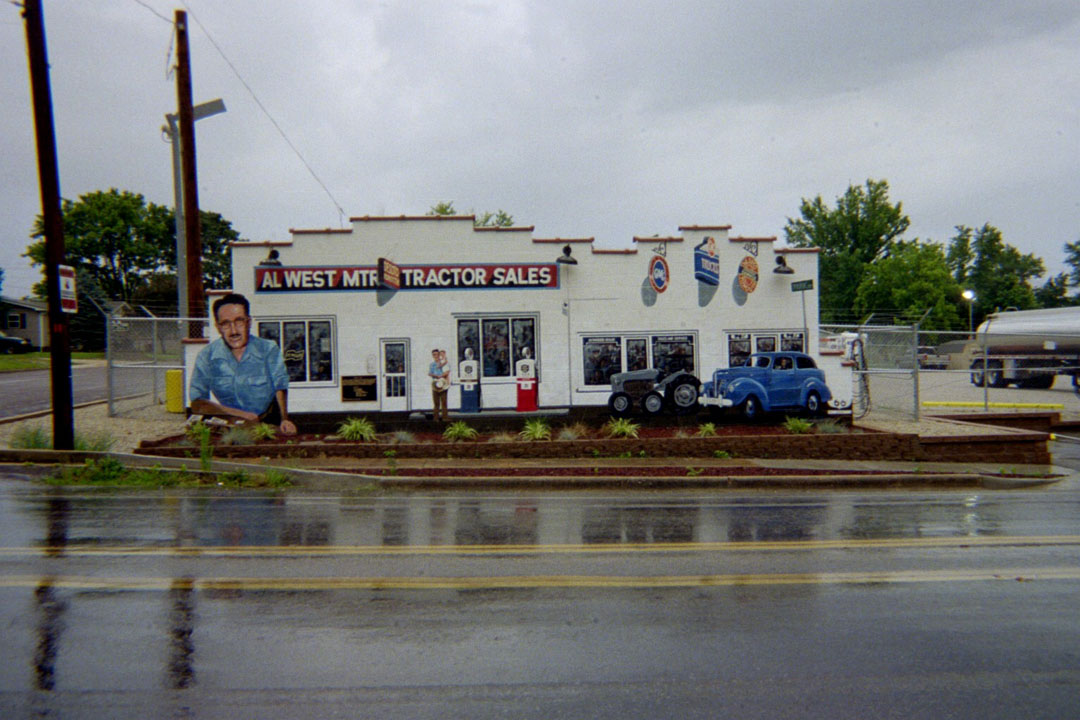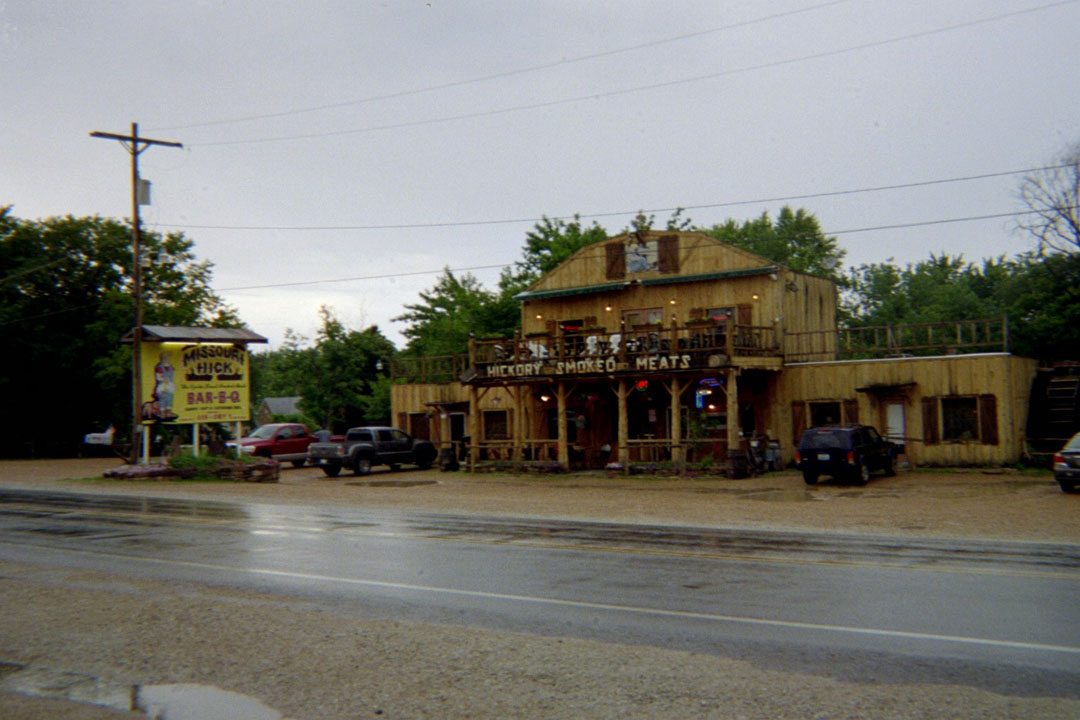 After Cuba, it was up through the treacherous pass known as Devil's Elbow.

It got its name from a bend in the Piney River that caused logjams. The bridge that spans the river was originally built in 1923.

I stopped at the Elbow Inn just before the bridge and poked my head through the door to see what the restaurant and bar was like.

You know that scene in Pee Wee's Big Adventure at the biker bar?

Yeah, it was like that; only I got the hell out before I they made me dance on the bar to the tune of "Tequila."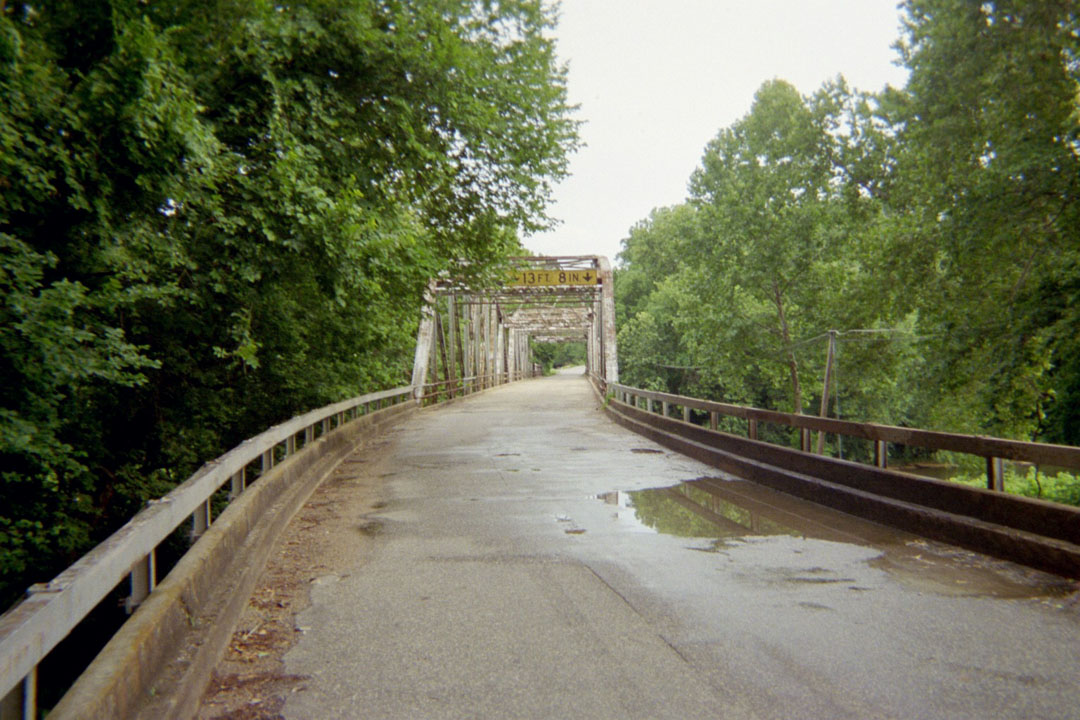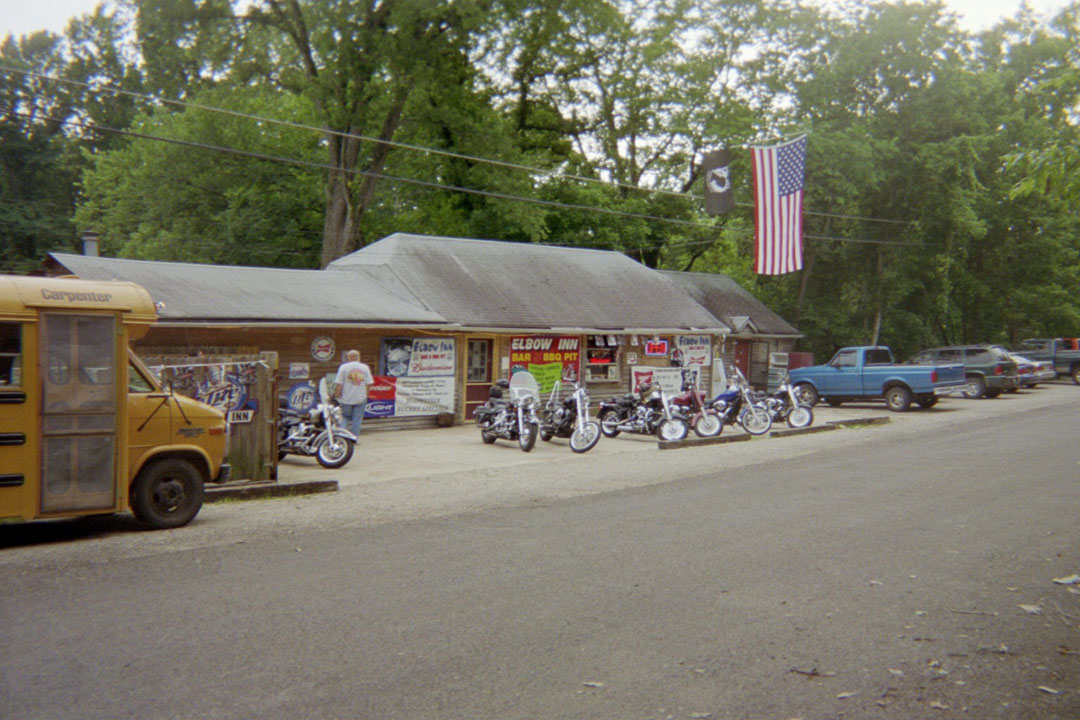 I pulled into Lebanon, MO about 7pm as Bob Dylan was singing "Blowin' In the Wind" from the Live 1975 Rolling Thunder Revue (Columbia Bootleg Series Volume 5), making for another long, 8 hour day.

I checked into the famous Munger Moss Motel which was founded in 1946 and has one of the most iconic neon signs along the entire route. Being hungry after another long day, I walked down the road for a block or two and collapsed in one of the diner booths at the Bell Restaurant, which is a very typical, wood paneled, formica tabled diner with the big plastic cup for refillable soda. I ate another grilled ham and cheese sandwich with about three cups of sweet tea. As soon as that blast of sugar hit me, I knew I was in the South. For those of you that don't know what sweet tea is, it is NOT (as southerners will emphatically tell you) just sweetened ice tea, or ice tea with sugar in it. And it does have a different taste, one which I would describe as being like liquid sugar with a hint of tea. It's good.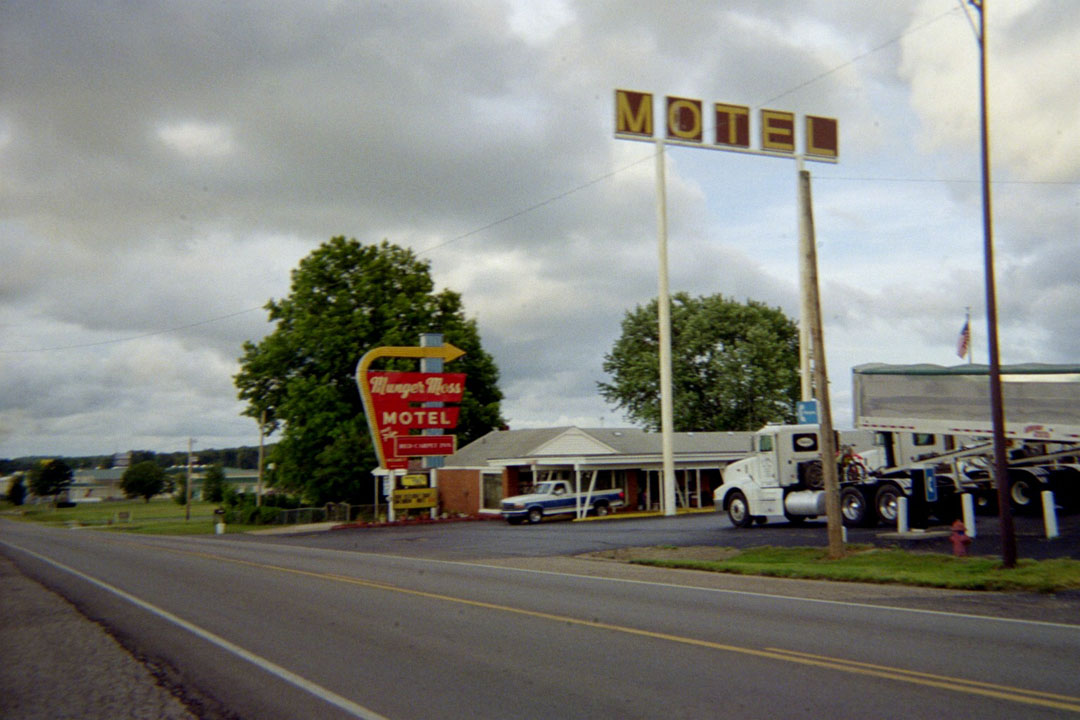 For the evening's entertainment, I had a few beers and shot some pool against myself at the Star Lites bowling alley across the street from the hotel.

It was Thursday night but the place was dead.

There were a couple of kids bowling and three old ladies at the food counter who looked at me suspiciously, which may have been due to the crisp white USA soccer t-shirt I had on which I had only worn twice before.

Oh, and the white tennis shoes; I had to lose them.

I finished off my third beer and turned in early knowing the next day would be another long one..
Day 5
The day before, somewhere around Buckhorn, the Maintenance Required light lit up on the dash of OGB, so I took it into a mechanic in downtown Lebanon for an oil change. When he asked what oil I wanted, I said that it takes Toyota approved oil only. He then said with a sneer, "Yeah, we don't sell Toyota stuff." I think what he wanted to say was, "We don't service Jap cars here. Now get out of town." I had actually talked to a businessman earlier who was in line waiting for his car and he told me there was a Toyota dealership in Springfield, so I set off for Springfield to the tune of "Mama, You Been On My Mind" (Live 1975).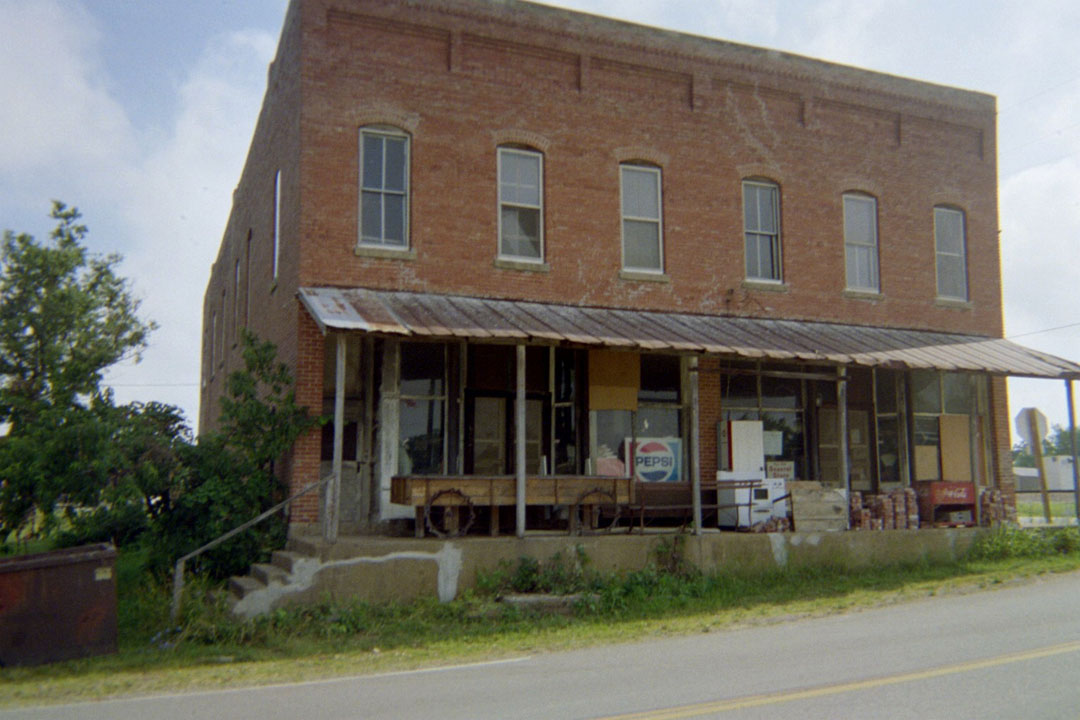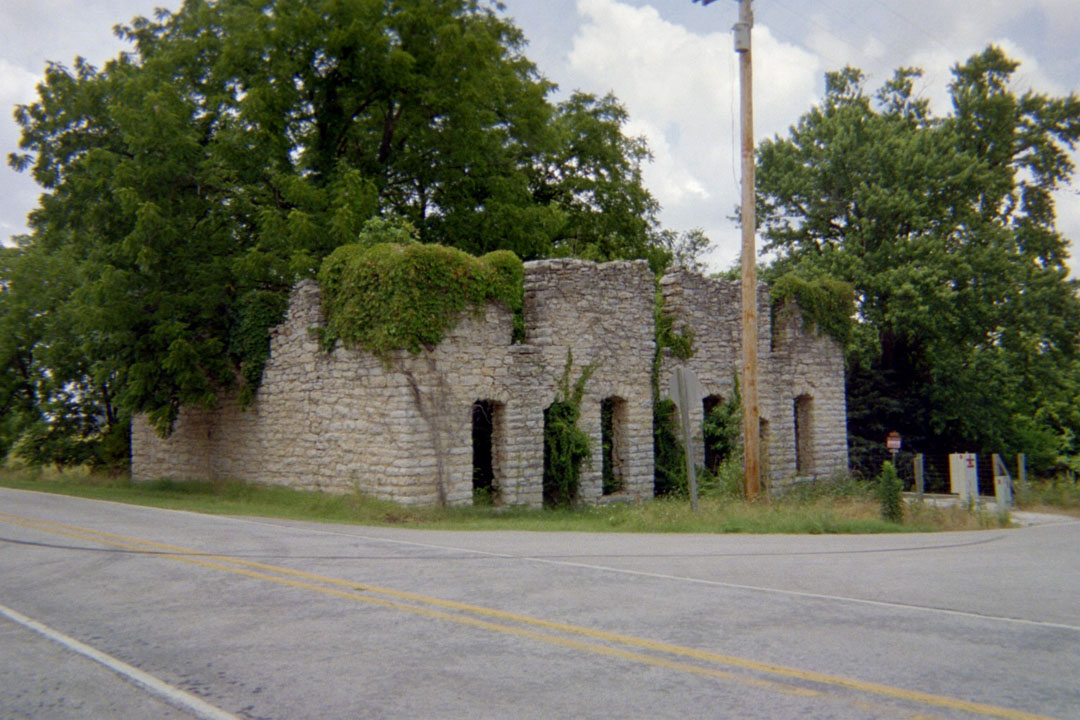 I reached Springfield about 1pm and finally made it to the dealership where I got an oil change and the rear brake light fixed, by a service agent named Cody Briggs.

Seriously, his name was Cody Briggs!

Now that's a heartland name if I ever heard one!

But he was great; he gave me two water bottles and a Mountain Dew for free and the maintenance only took about half an hour.

Toasting to the efficiency of the Springfield, Missouri Toyota dealership with a fresh bottle of Mountain Dew, I was on the road again.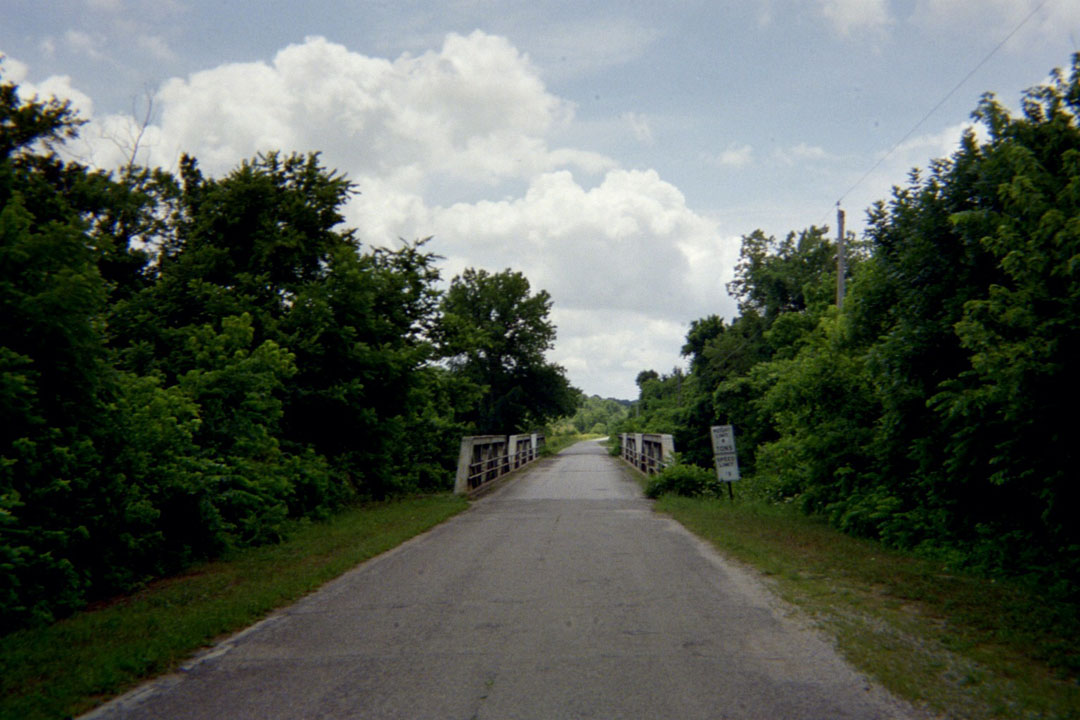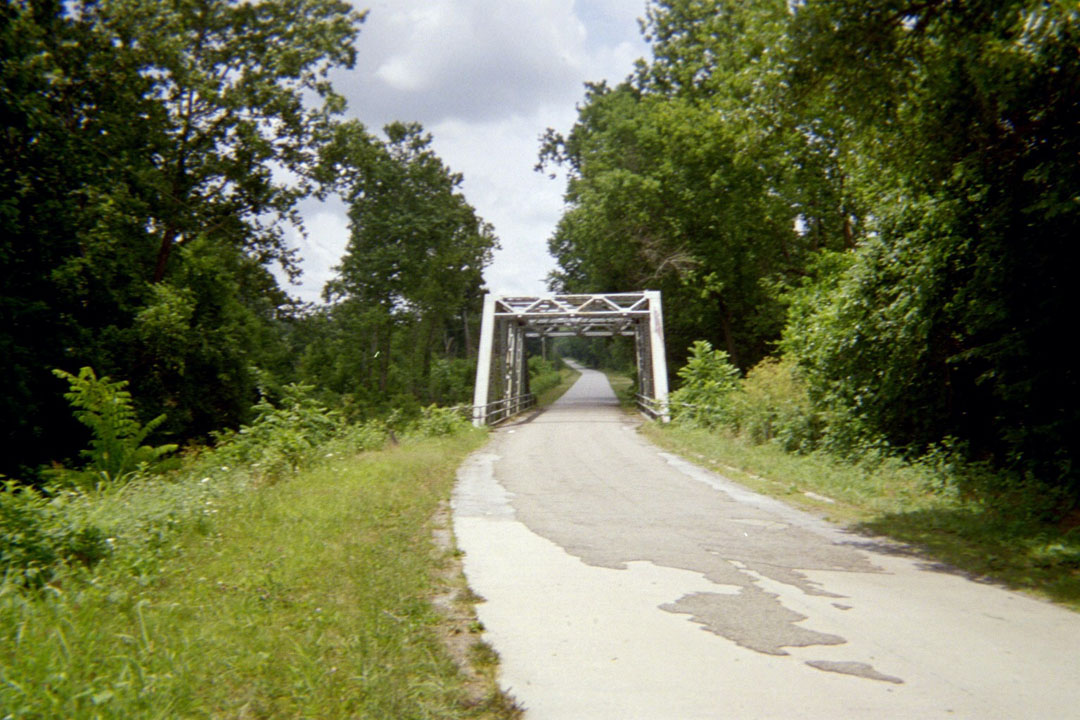 Running late due to the maintenance pit stop, I finally reached Joplin, MO about 3pm and stopped in at Poochie's Rib Pit.

Poochie's was converted from an old filling station, and is a Joplin landmark. They served Missouri dry-rub ribs with the various barbeque sauces on the table which is the way I like my ribs, so I can slather on the extra spicy sauce as suits my needs. So,

I had a half slab of ribs with cole slaw and potato salad, and I'll tell you what; that Poochie makes some damn fine ribs.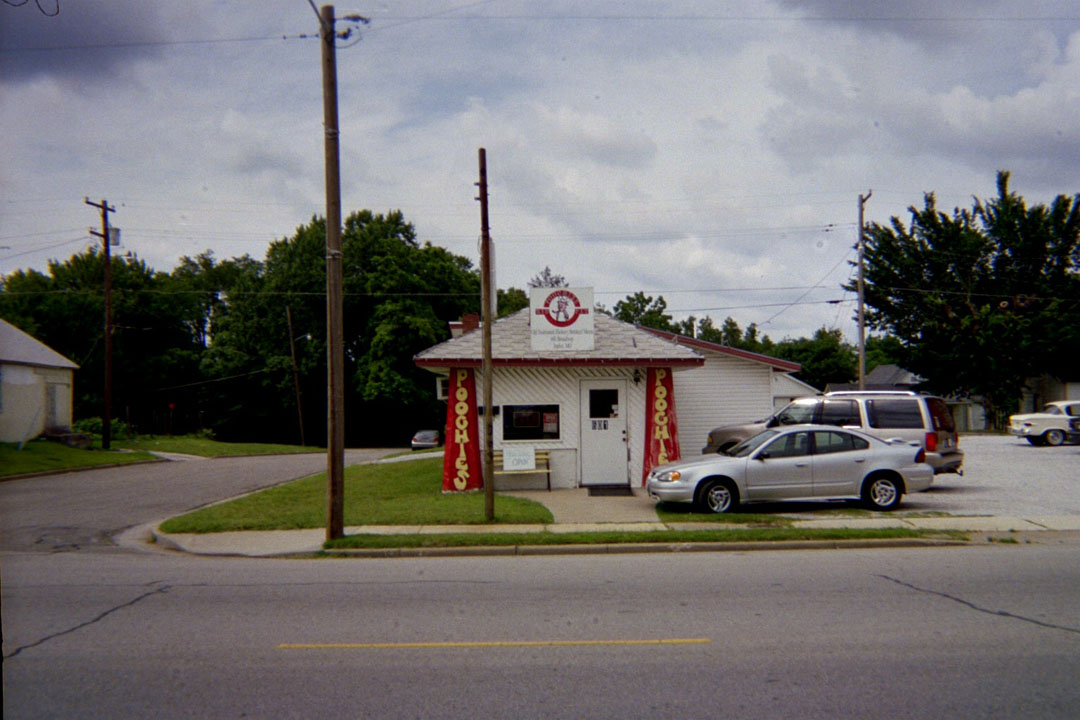 Just outside of Joplin is Carthage where the Route 66 Drive-Inn is located.

I had planned to drive into Kansas and have dinner, then double back to Carthage to see a movie here.

I got out and took some photographs and the owner heard me so he came out and we talked for a bit.

He said that they were having a double bill of X-Men and Cars, and that if I was driving 66 I had to see Cars even if it was the late show because it deals with a fictional town just off the interstate on old Route 66.

So I told him I'd be back that night and pressed on into Kansas.