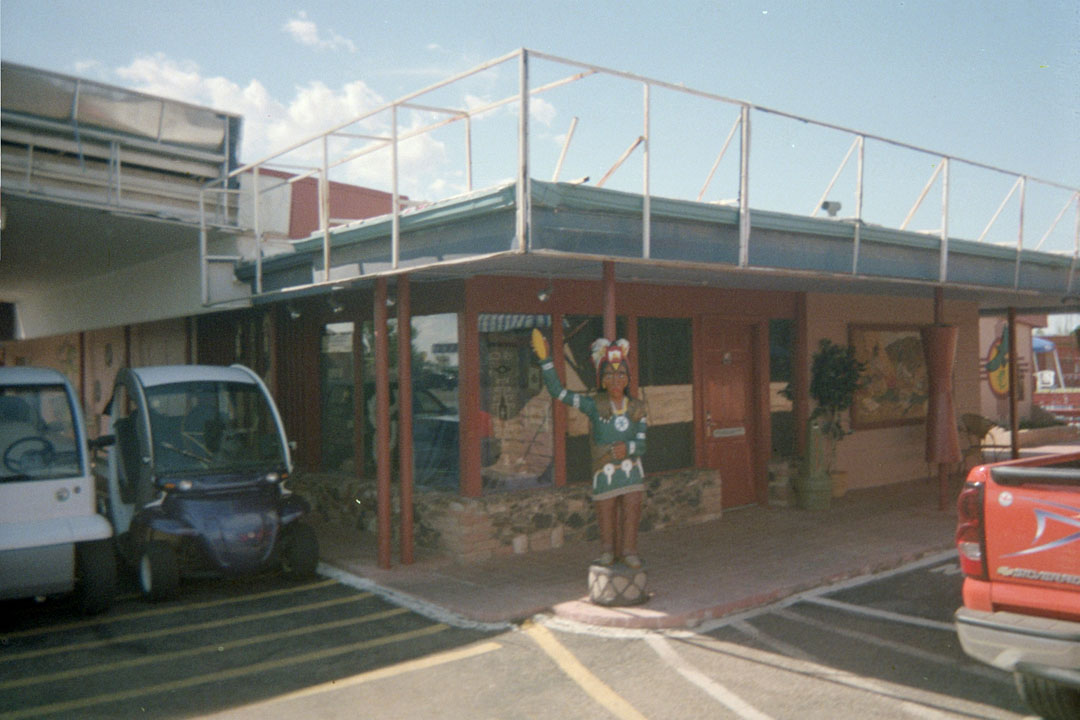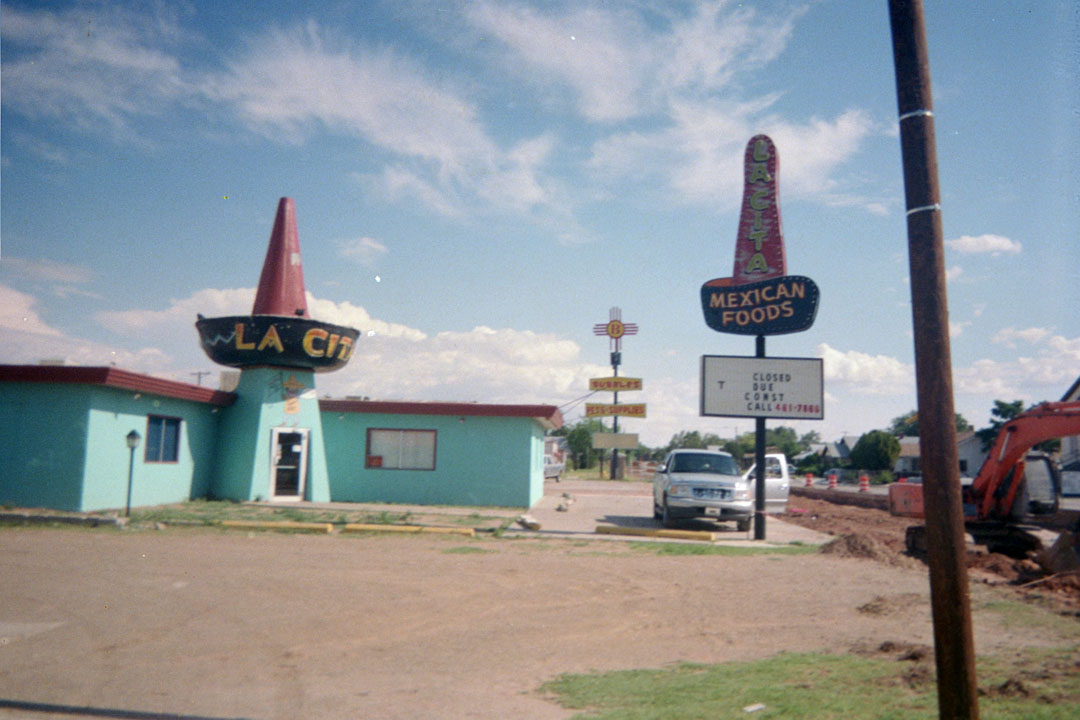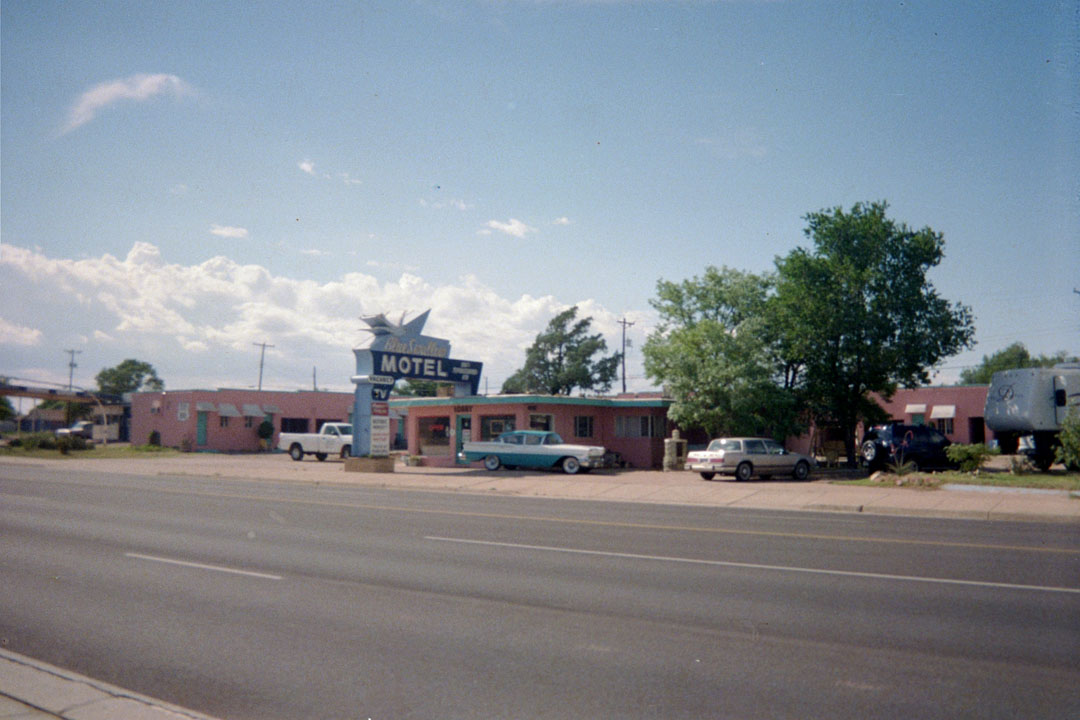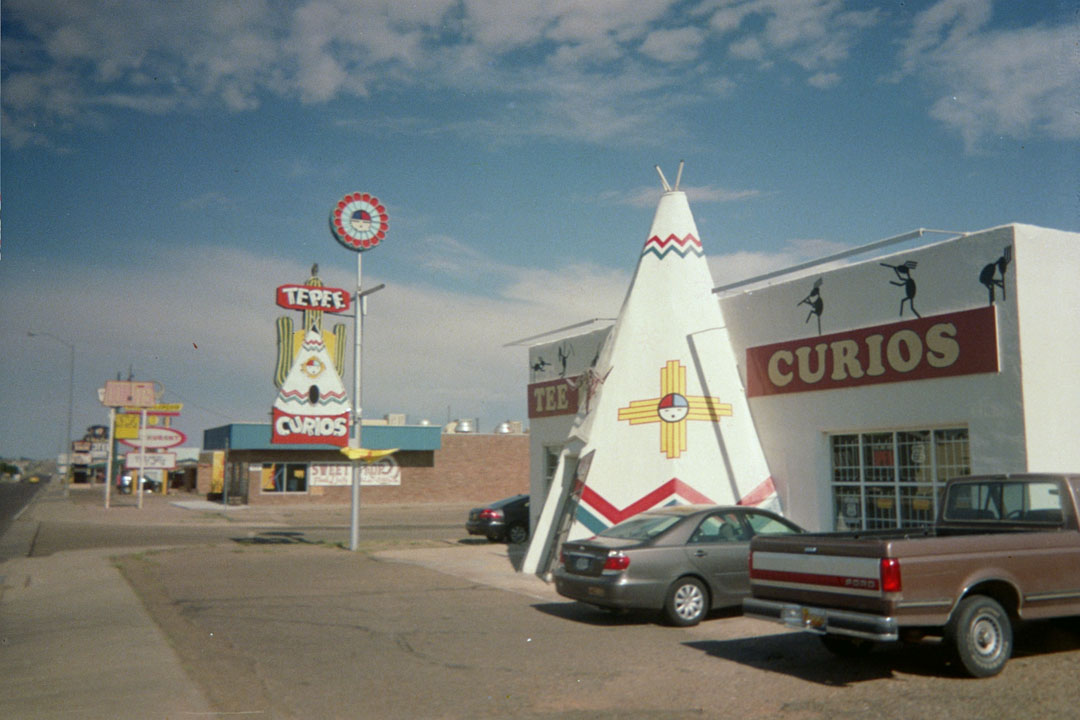 I went back to the Lizard Lounge and had dinner.

I ordered a New Mexico Melt, which consisted of roast beef, jack cheese and green chilies.

It was pretty delicious.

Then it was dark enough for me to take night shots and I did that for about an hour, before heading back to the Lizard Lounge for a few beers and then turning in for the night.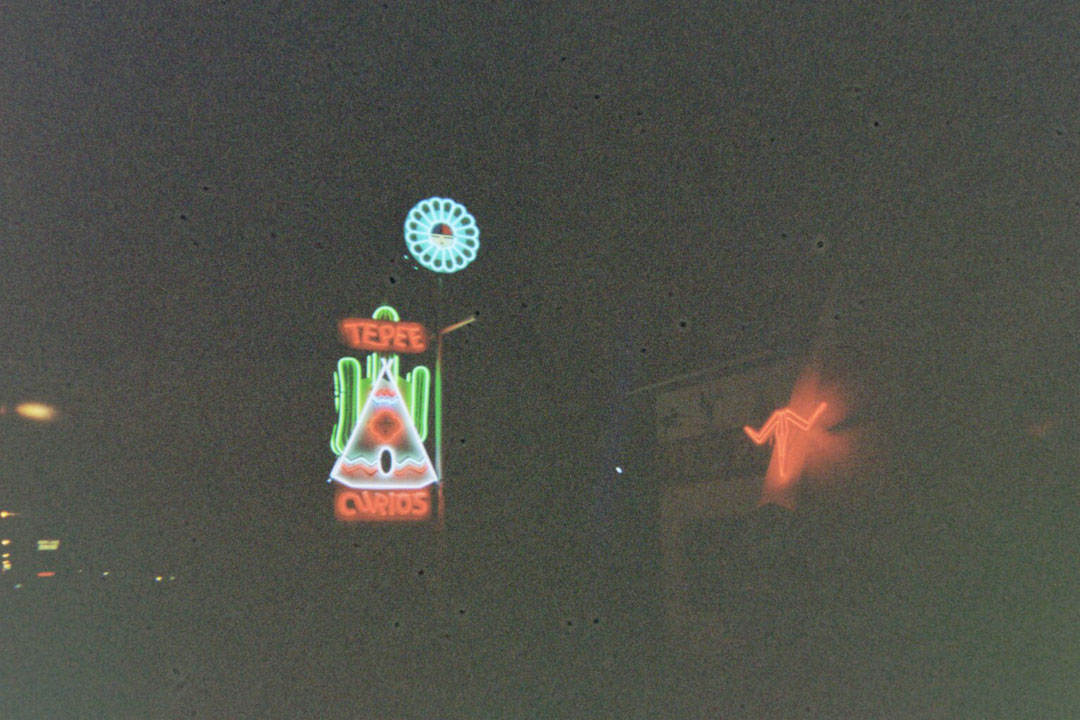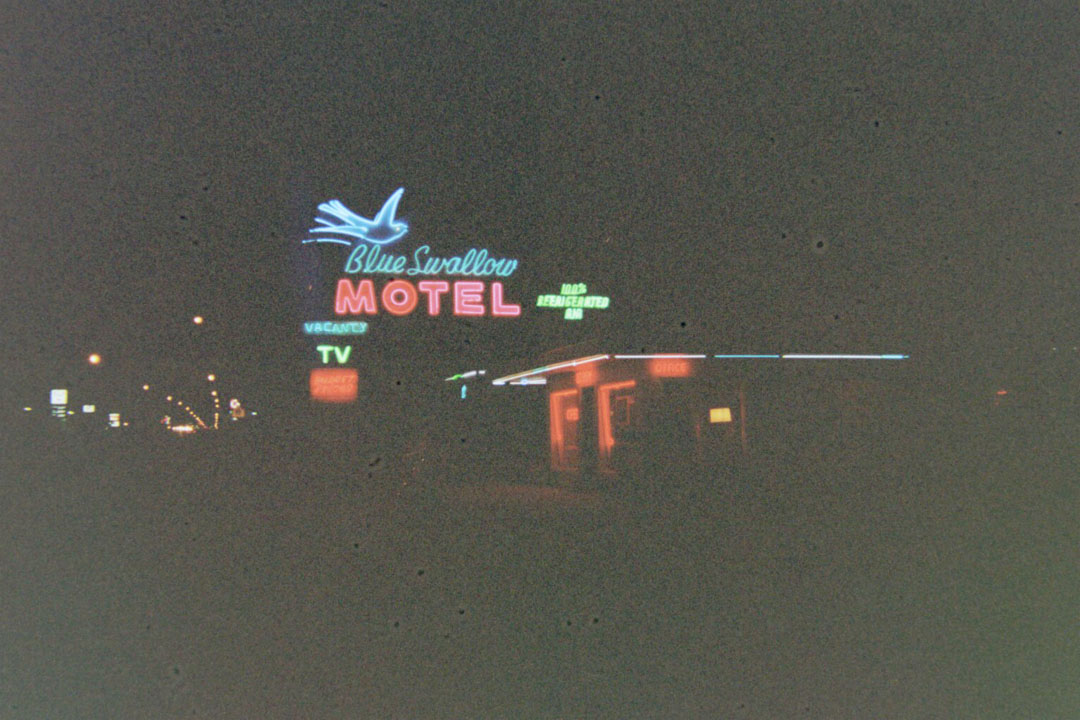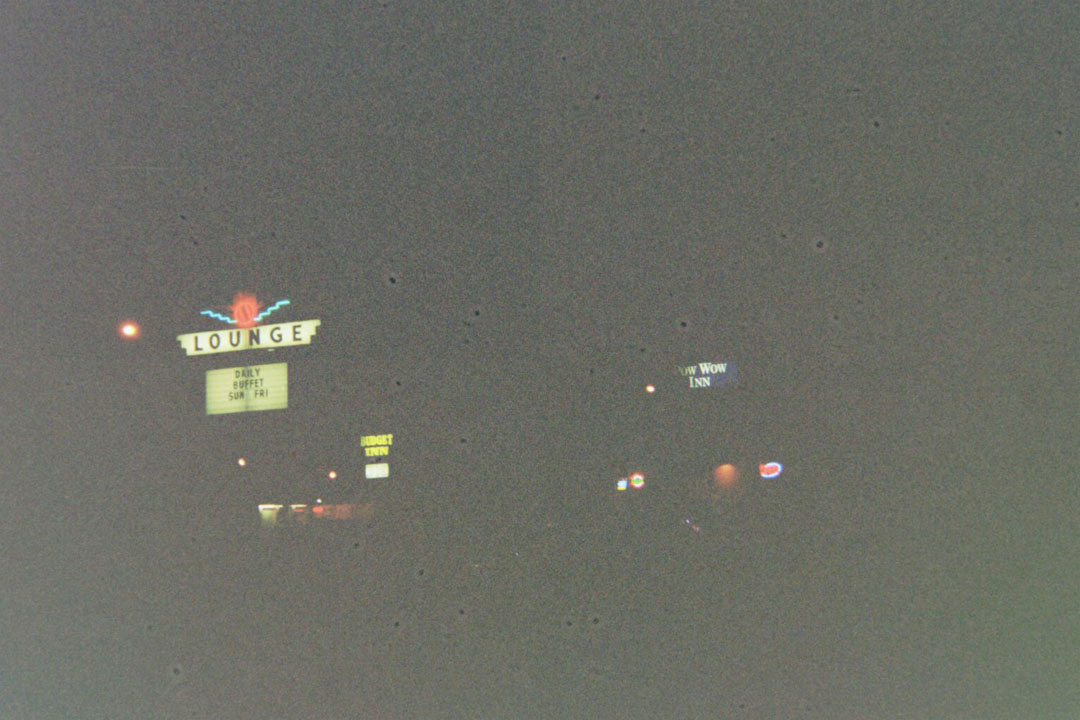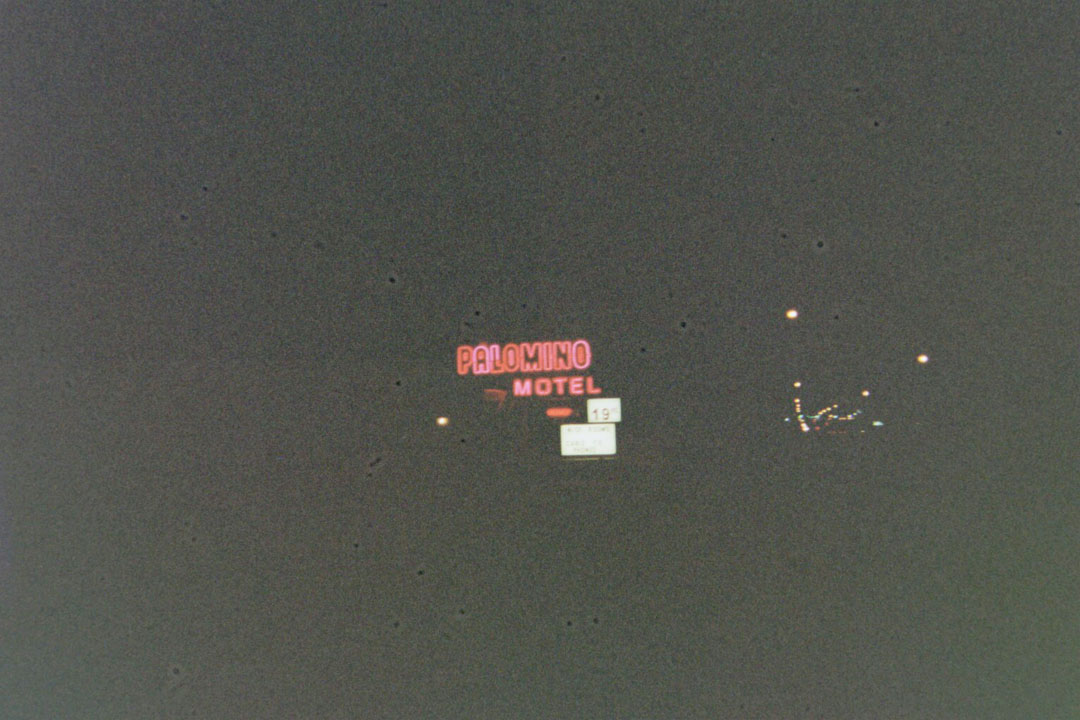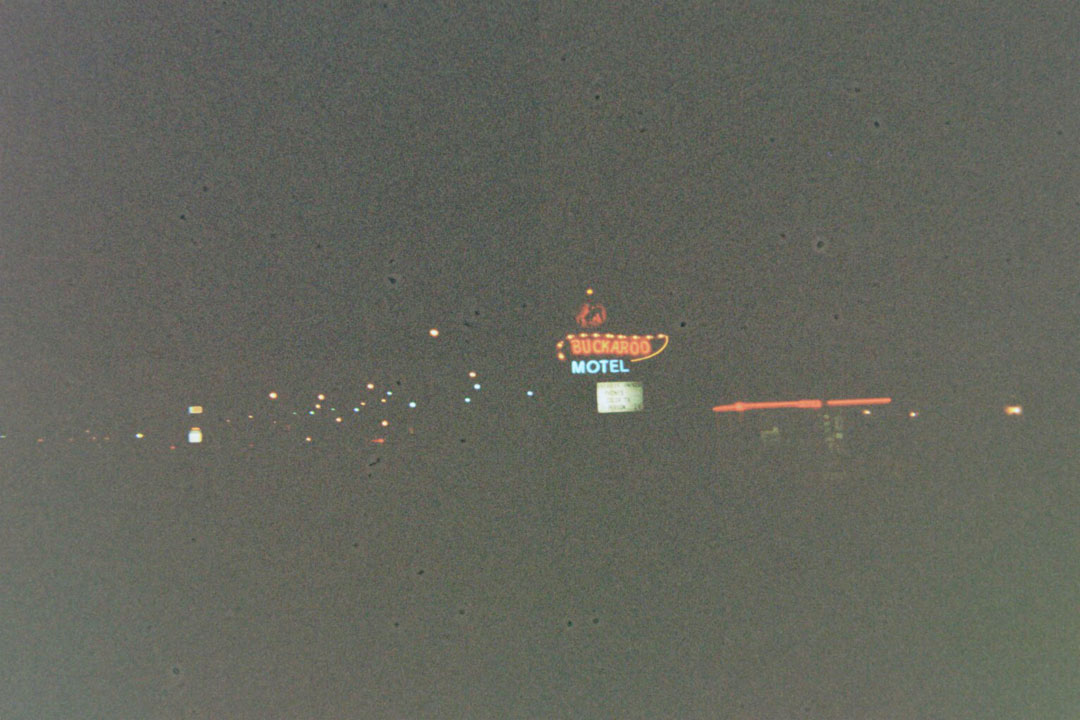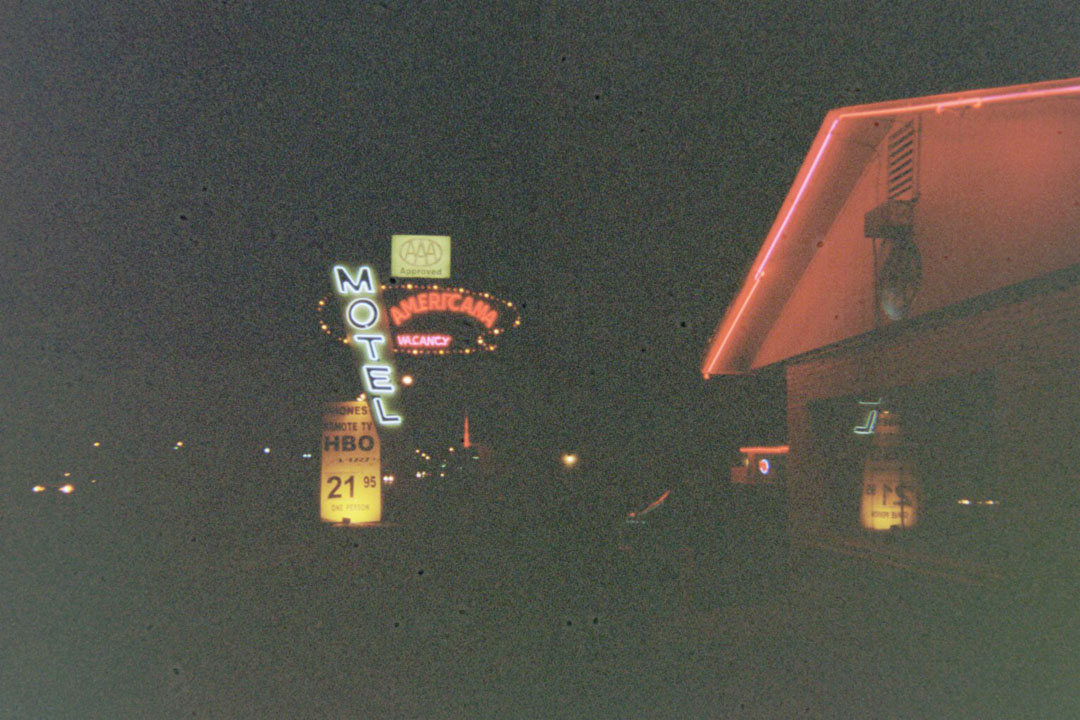 Day 10
Going over my maps at dinner, I judged that it would take me far too long to go from Tucumcari to Gallup via the Santa Fe trail which was a very early version of Route 66, but one that the guidebooks suggested on taking. Going by the time it took me to drive each day so far, it would be a long day if I just went straight through the state. The Santa Fe trail would add about four hours to my day, so I decided against it. This would be something Iíd be interested in going back to do at some other time.
I left Tucumcari in the early morning to the sound of Knockiní On Heavenís Door from Greatest Hits, Volume 3 and judged that somewhere along the line in New Mexico the Bob would run out. There were pretty much his last two (spectacular) albums and then a couple live cuts so it wouldnít last long.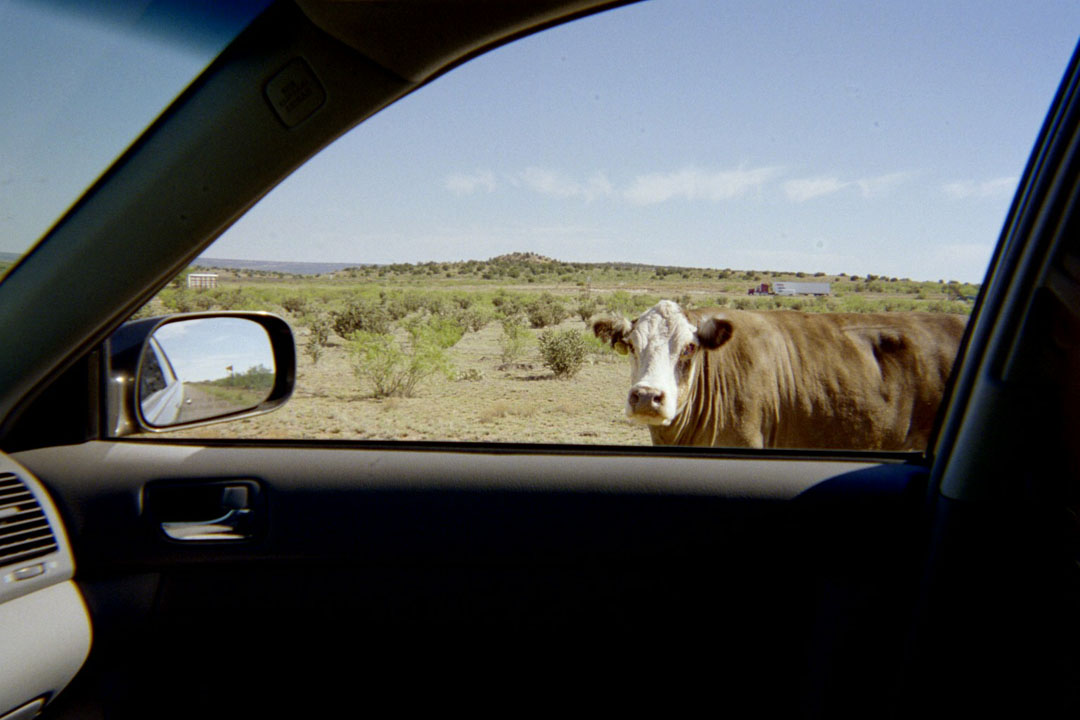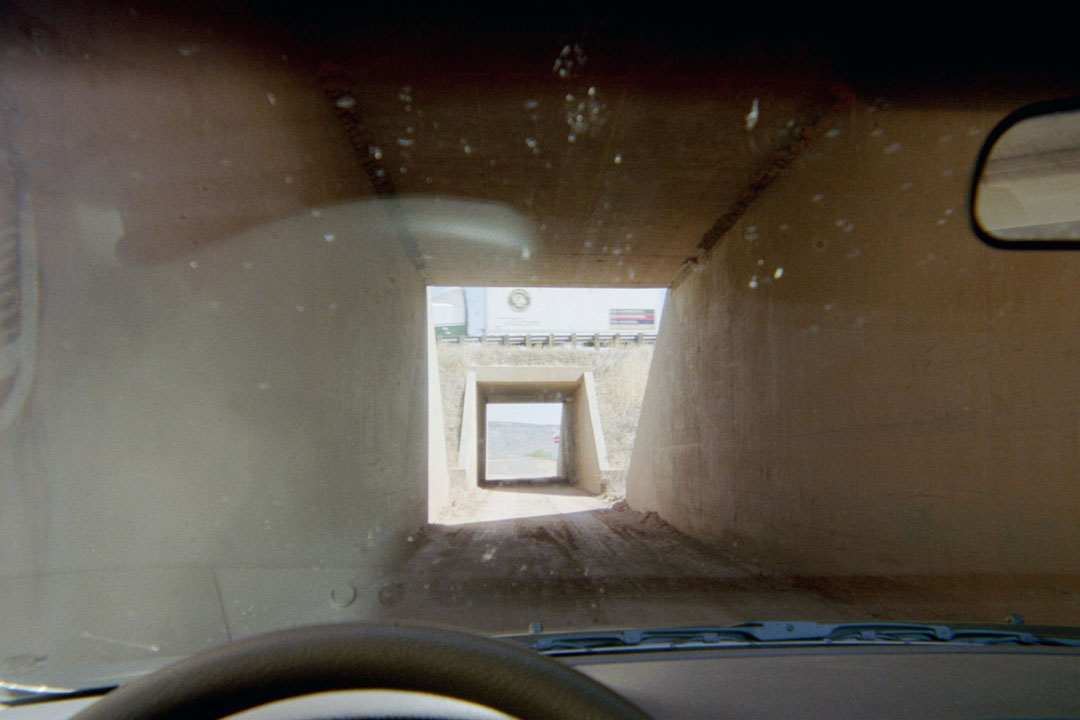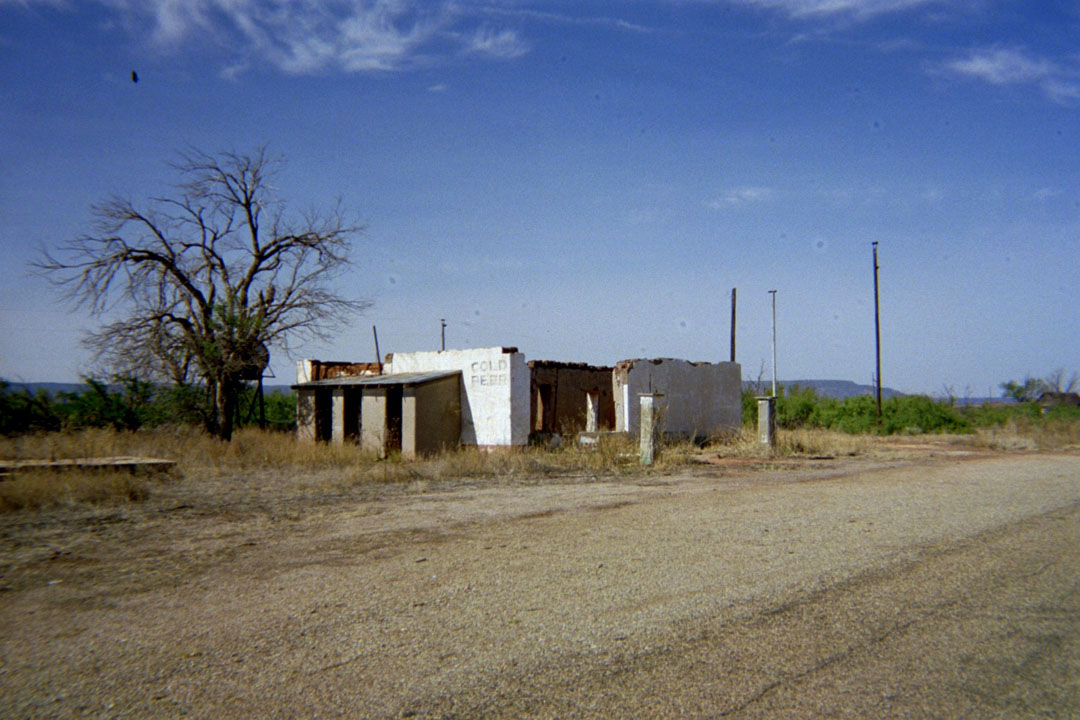 I stopped in Santa Rosa before lunch at the Route 66 Auto Museum, which had a whole showroom of classic cars from the 30ís to the 70ís (and even one pastel green Gremlin).

It cost five bucks but was worth it for the Gremlin alone.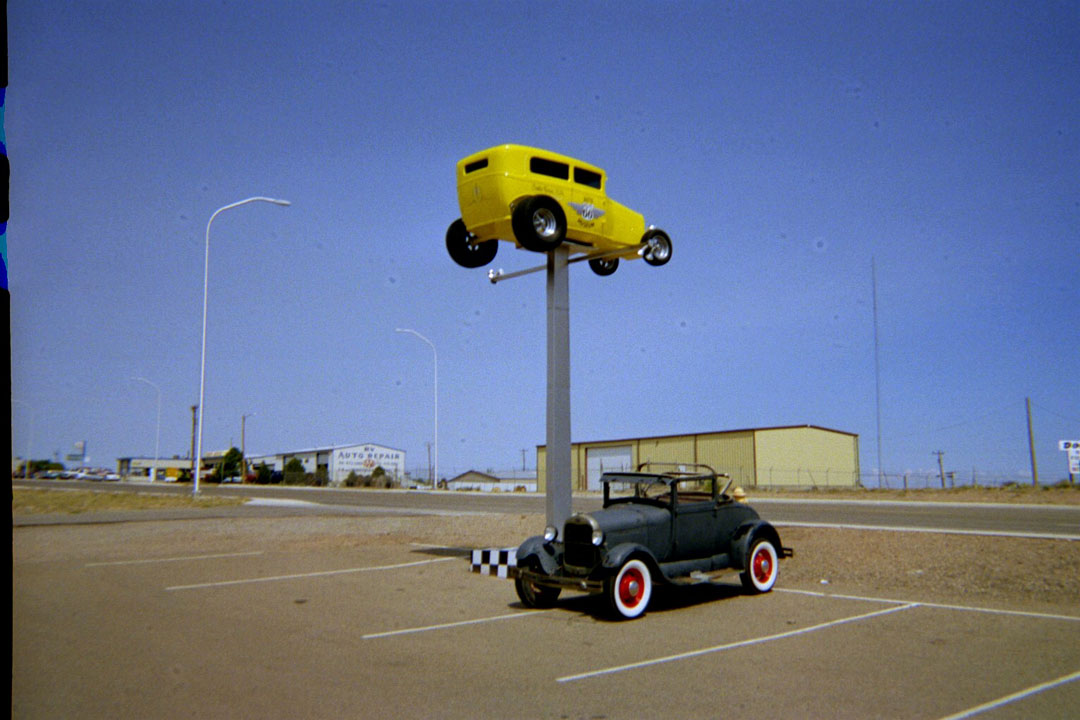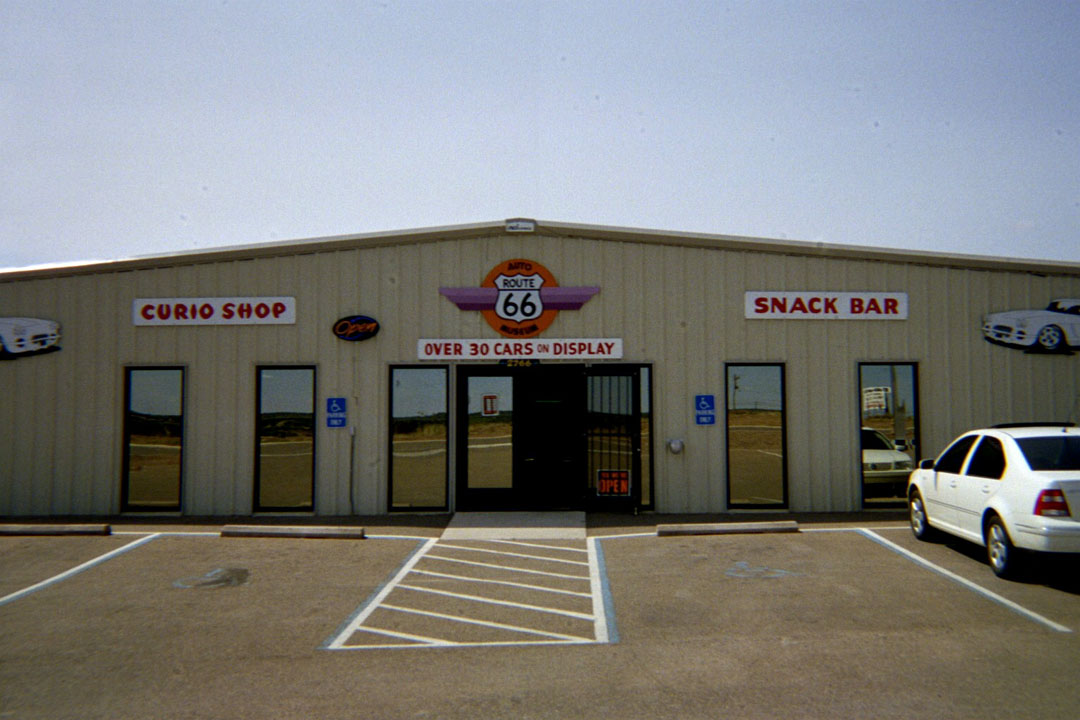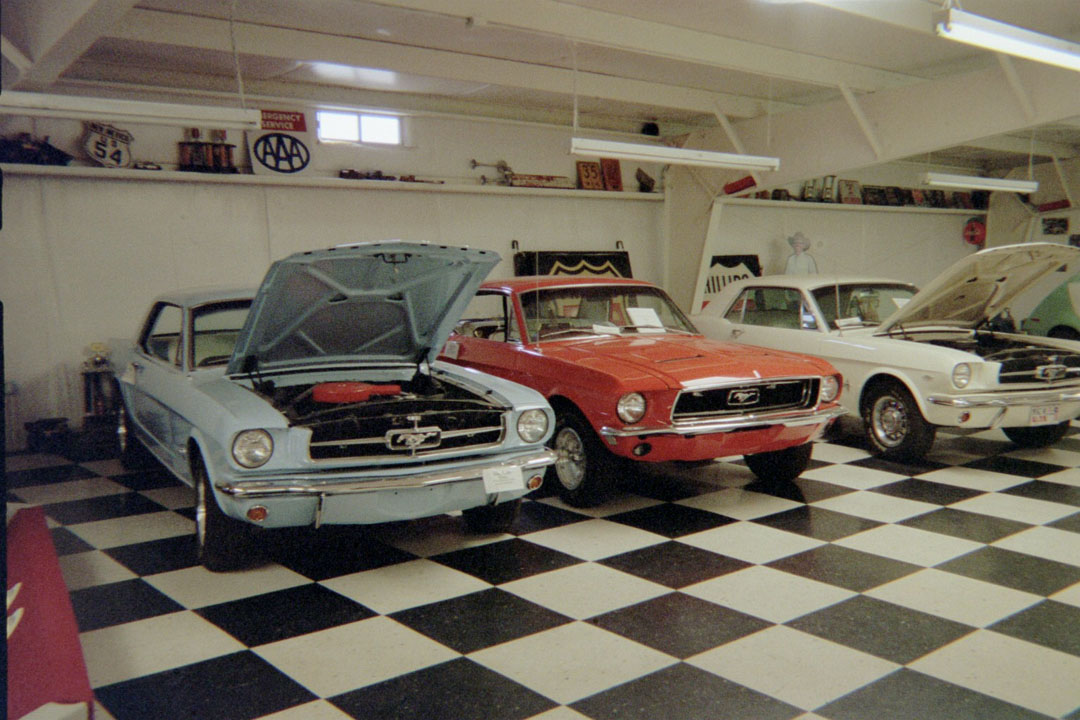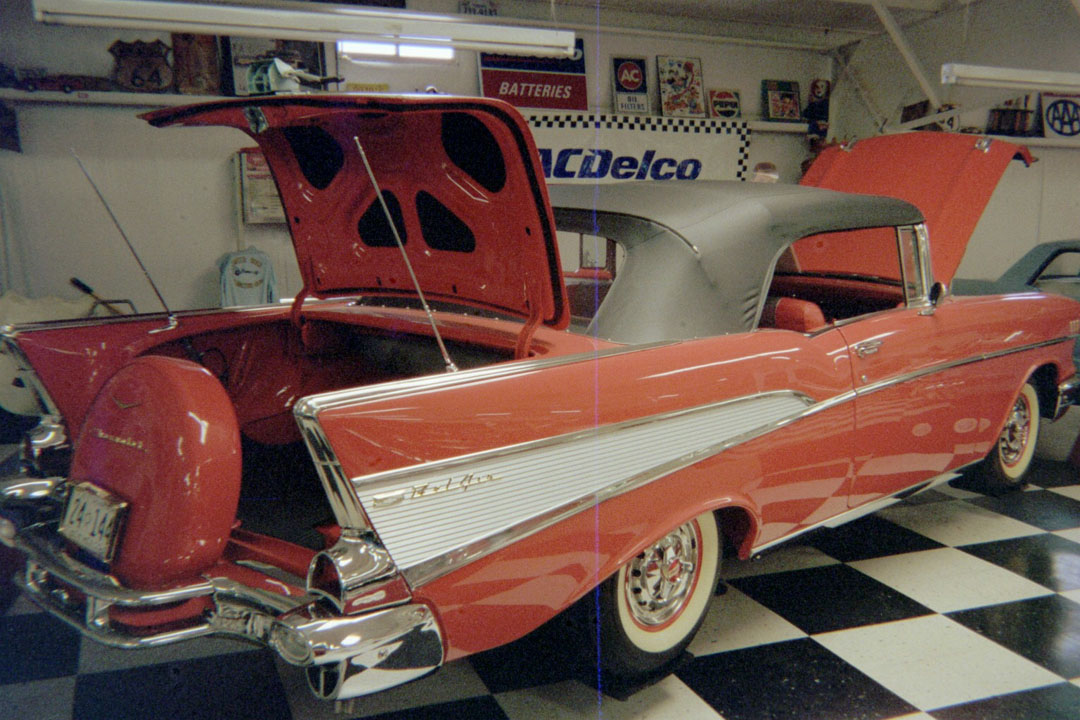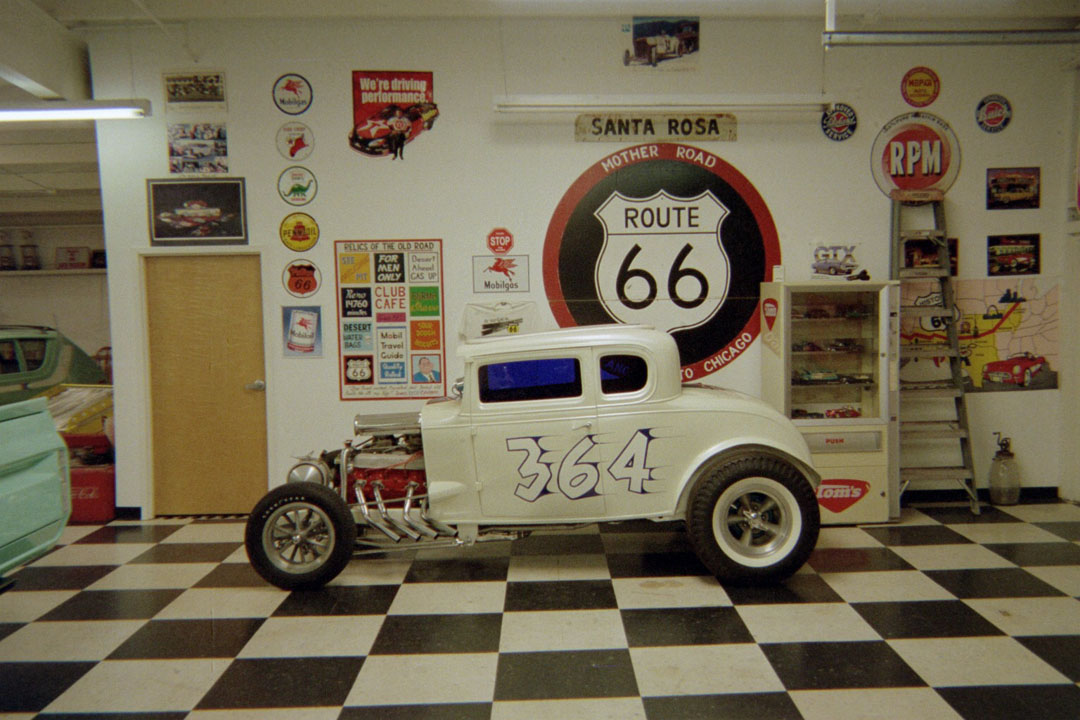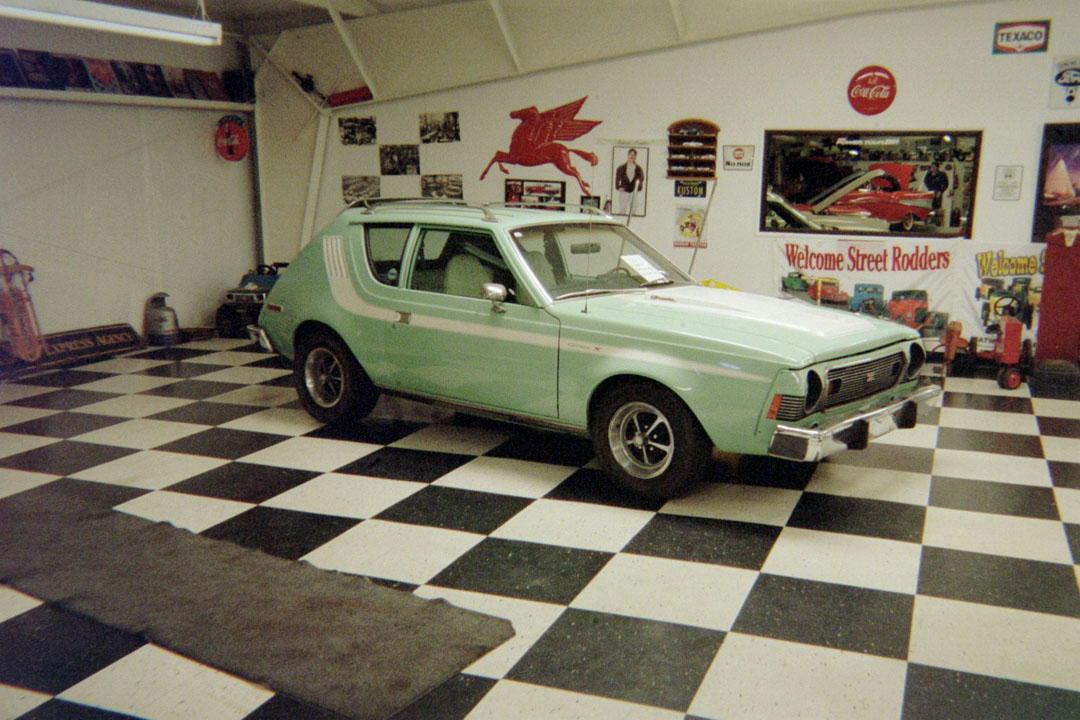 Right after Santa Rosa, I stopped for lunch in Moriarty, NM at an old Route 66 family restaurant called Las Comedas de Anayas.

The waitress suggested the Navajo taco, but not wanting to get stuck with something I didnít like, I ordered a regular beef taco as well, and of course a large Mountain Dew (it was going to be a long day).

Well, it was strange.

I ate the beef taco, which was the blandest taco I have ever had in my life.

I mean, this thing made Taco Bell seem like Asses of Fire hot.

So, I wasnít expecting much from the Navajo taco, which was about four times the size and took up a whole platter.

The difference though was like night and day.

The Navajo taco was made with fried Indian flat bread on the bottom, beans, beef, green chilies, lettuce and tomato, all drowning in a kind of cream sauce.

It was delicious and thanks to those little green chilies, nice and spicy.

I thanked the waitress for her suggestion, finished my Mountain Dew and I was off again.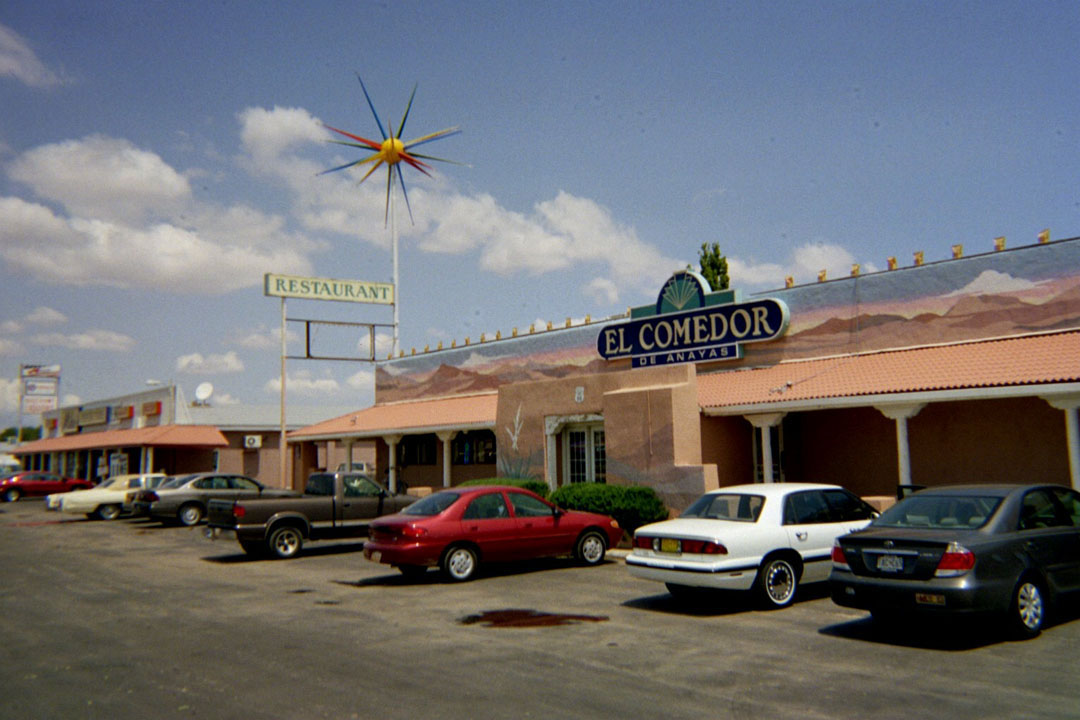 Between Moriarty and Albuquerque, it was still mainly flatland and I was driving mainly on the frontage roads, right next to the four-lane beast that is I-40.

I was listening to Time Out of Mind, Dylan's best album since Desire from the 70ís, back when I was getting lost in Missouri, so it was a welcome change.

Approaching Albuquerque, I put in Love and Theft, his last studio album from 2001; at least until the new one comes out in August.

It was a blisteringly hot day by now, and the traffic slowed down through the center of town so there was no breeze.

But I did not put on the air conditioning, tempted though I was.

I figured if all the Okies from the Great Depression could do it without A/C, so could I.

Albuquerque seemed liked a pretty cool town that I wished I could have explored a little more.

There was even a store called Astro Zombies after the old Misfits song, but I didnít get a chance to stop and check it out, or even to get a picture because the traffic was pretty crazy and I was trying to read the directions at the same time.

I did manage to get a couple of shots of the Aztec Motel, where apparently long-time residents (they rent by the month too) just collect knick-knacks and nail them to the walls outside their rooms.

It actually looked pretty artistic in that rough, Americana sort of way, but I really liked it.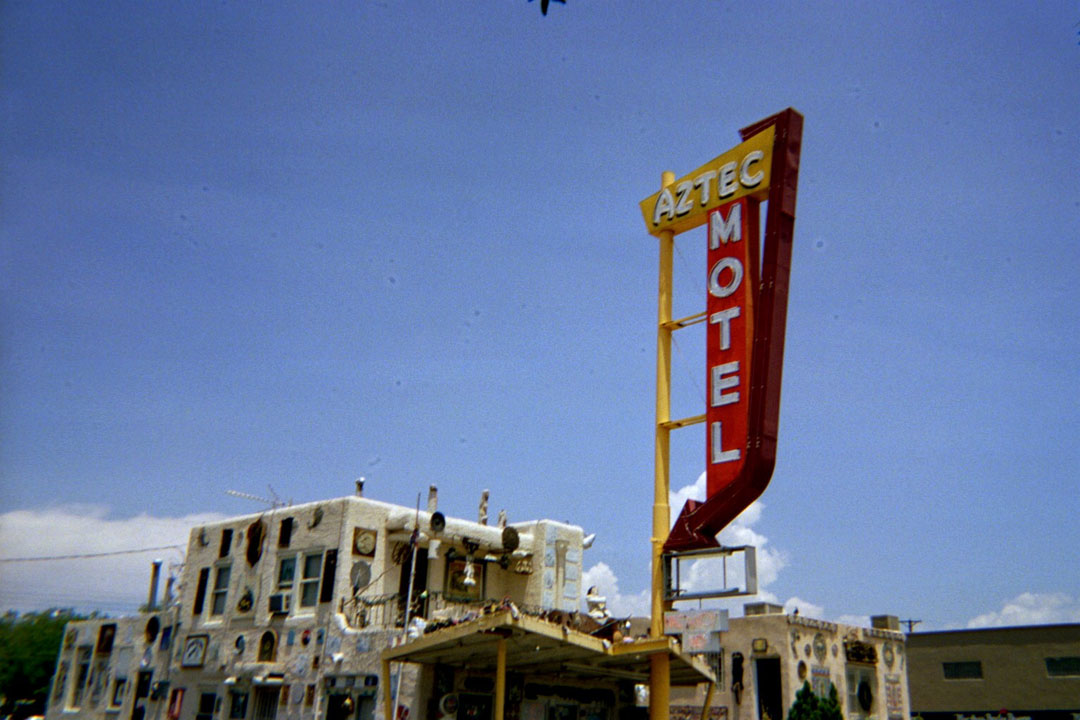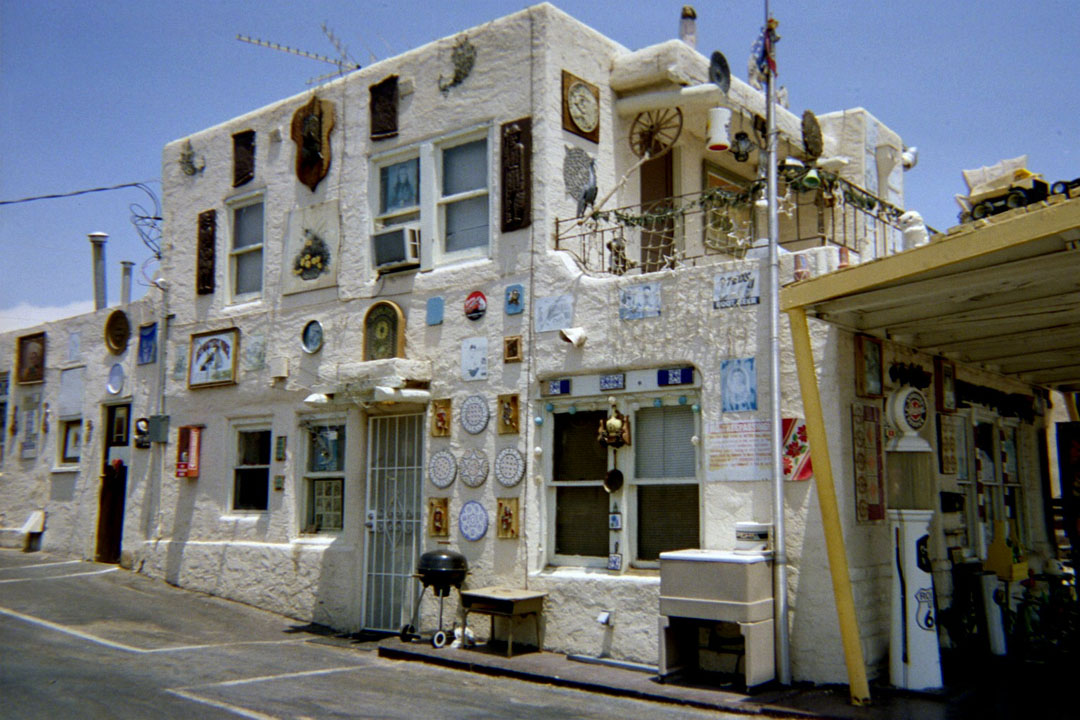 About 20 miles west of Albuquerque, the Bob finally ended with his live version of Cold Irons Bound from the Masked and Anonymous Soundtrack.

It was the end of the line, but since I couldnít reach the tapes in the back I decided to start over from 1959 and go to the end of Blonde on Blonde to see how long the Bob would have lasted if I started with him at the beginning of Route 66 in Chicago, instead of in Maryland.

Yes, I know.

I have a problemÖa Bob problem.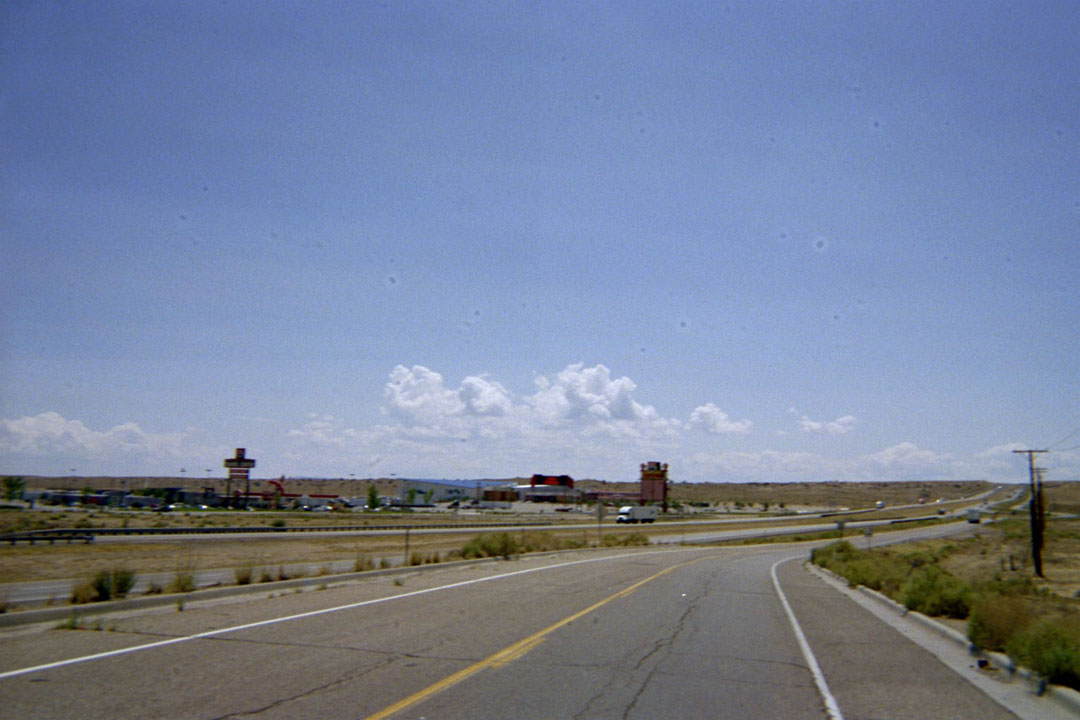 Outside Mesita, I was able to stop on the frontage road and take a picture of the unbelievable landscape; the wind-swept reddish-brown mesas jutting up along the road like silent sentries to the hills ahead.

Just after I took a picture of the mesas, I rounded Dead Manís Curve, which is recommended to drive at 15 miles per hour.

I went at ten.

I really wanted to get a picture of it but thereís no shoulder to speak of and you just donít leave your car on the road and get out to take pictures at a place called Dead Manís Curve.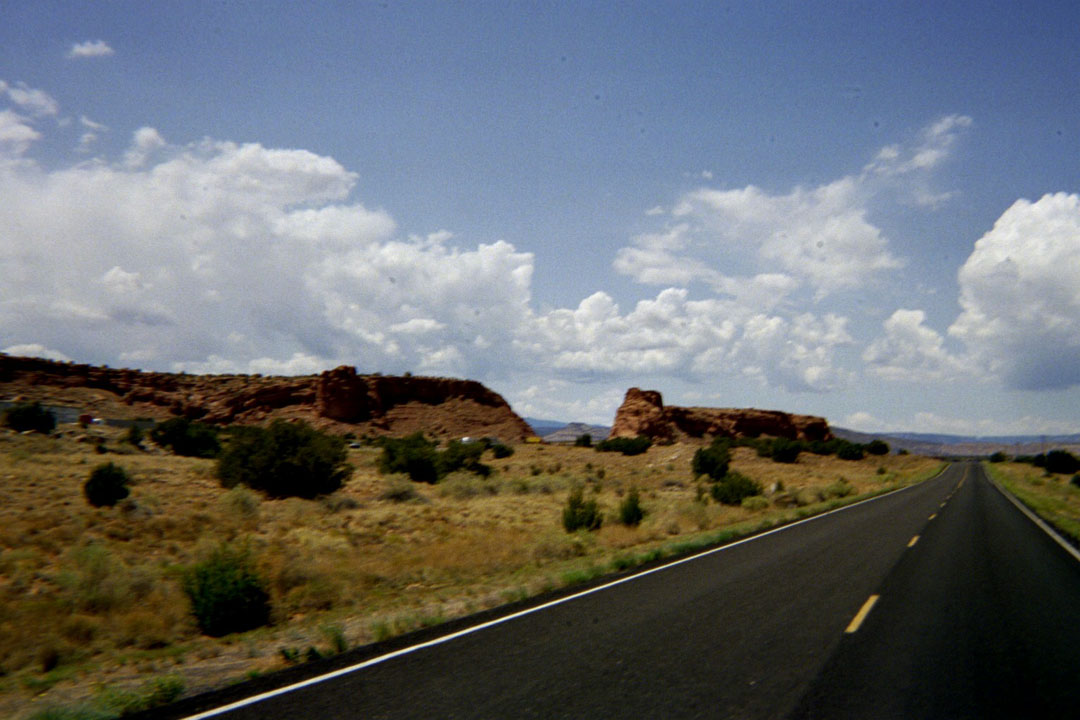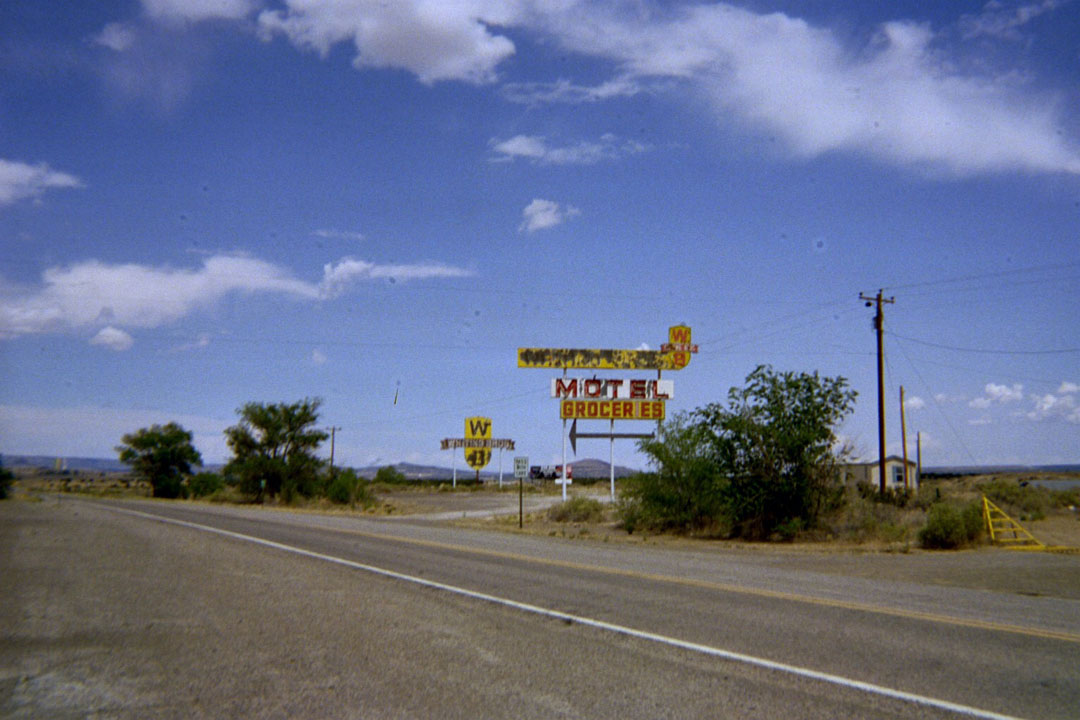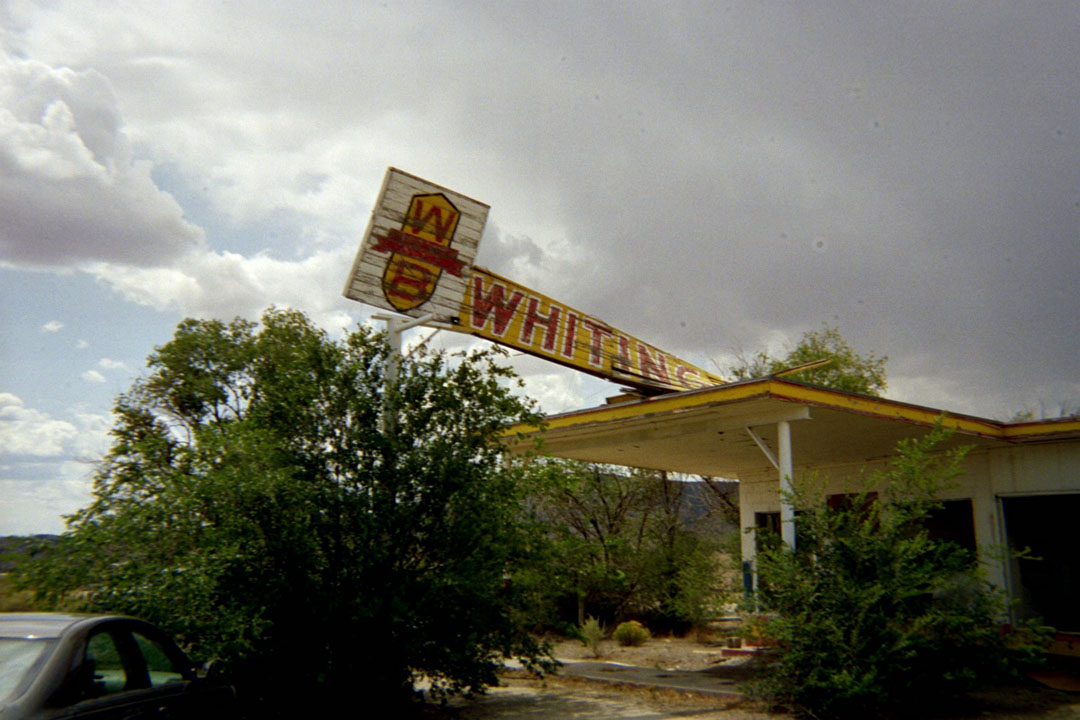 I finally got into Gallup around 4pm, making for about a seven-hour day, so I was glad I didnít take the Santa Fe Trail in that respect. I pulled into the world-famous El Rancho Hotel in downtown Gallup. This is the place where all the Hollywood stars stayed when they came to New Mexico to shoot westerns. Every room has a name above the door because they were reserved for some of the bigger stars. I asked who was available and the only actor I recognized was William Bendix, an old character-actor from the 30ís and 40ís who usually played the tough bartender or the tough outlaw or the tough lawman. I have a DVD of one of his movies, The Time of Your Life, starring James Cagney. It was one of the tough bartender roles for William Bendix, so I decided to take stay in his room.
So I set my things down and roamed the halls of this old hotel, looking at all the names of legendary actors like John Wayne, Jimmy Stewart and Humphrey Bogart. The presidential suite was of course reserved for Ronald Reagan, but not being a fan of either his movies or his presidency, I didnít take a picture. The strangest name was for the room right next to mine: Jane Fonda. Henry Fonda wasnít anywhere to be seen, but Jane Fonda was. It must have been for Cat Ballou. Being a fan of her early movies but not a fan of her politics, I didnít take a picture of that room either. I got a copy of The Navajo Nation weekly newspaper and hit The 49er Lounge, located in the rear of the hotel where back in the day, all the actors would congregate after shooting and get rip-roaring drunk.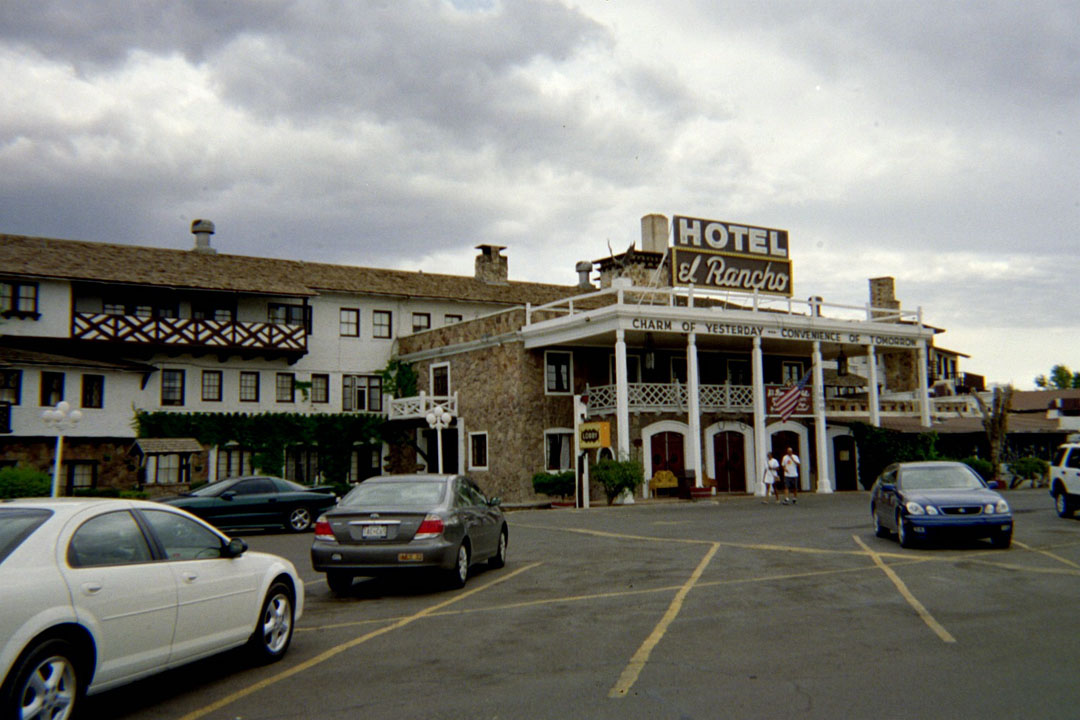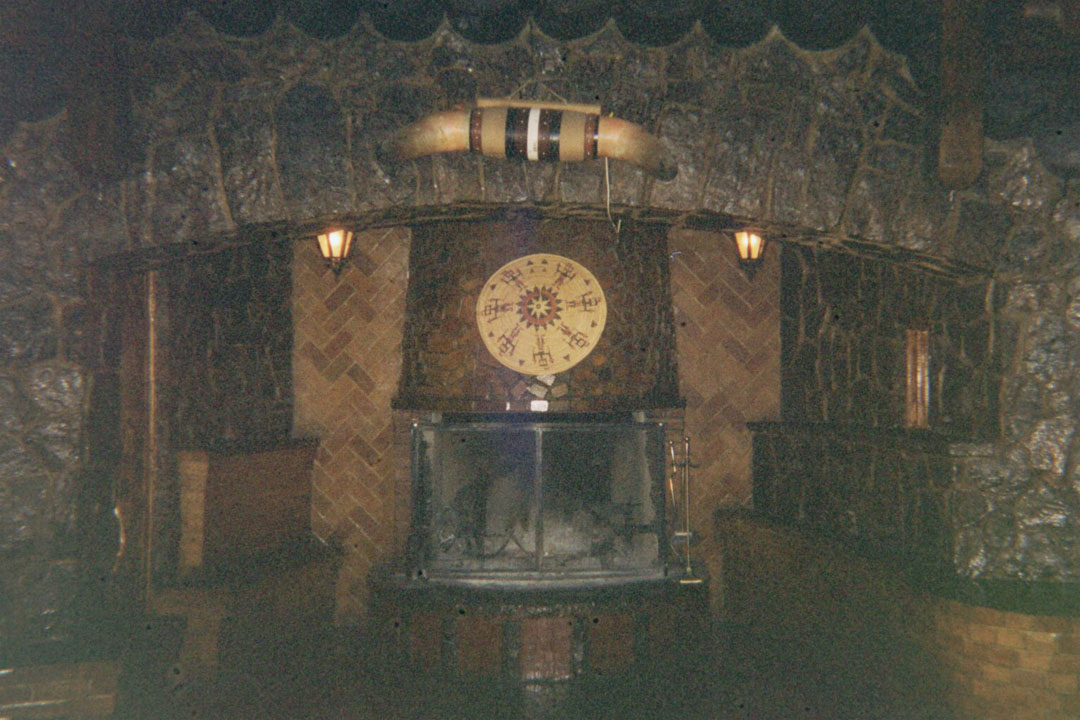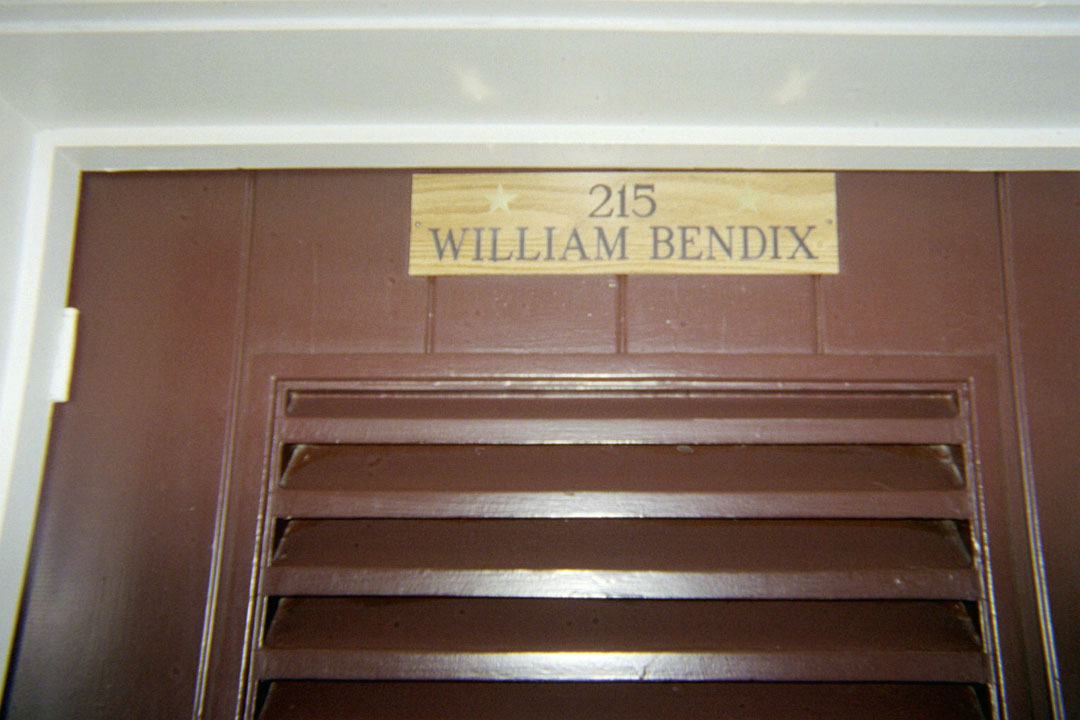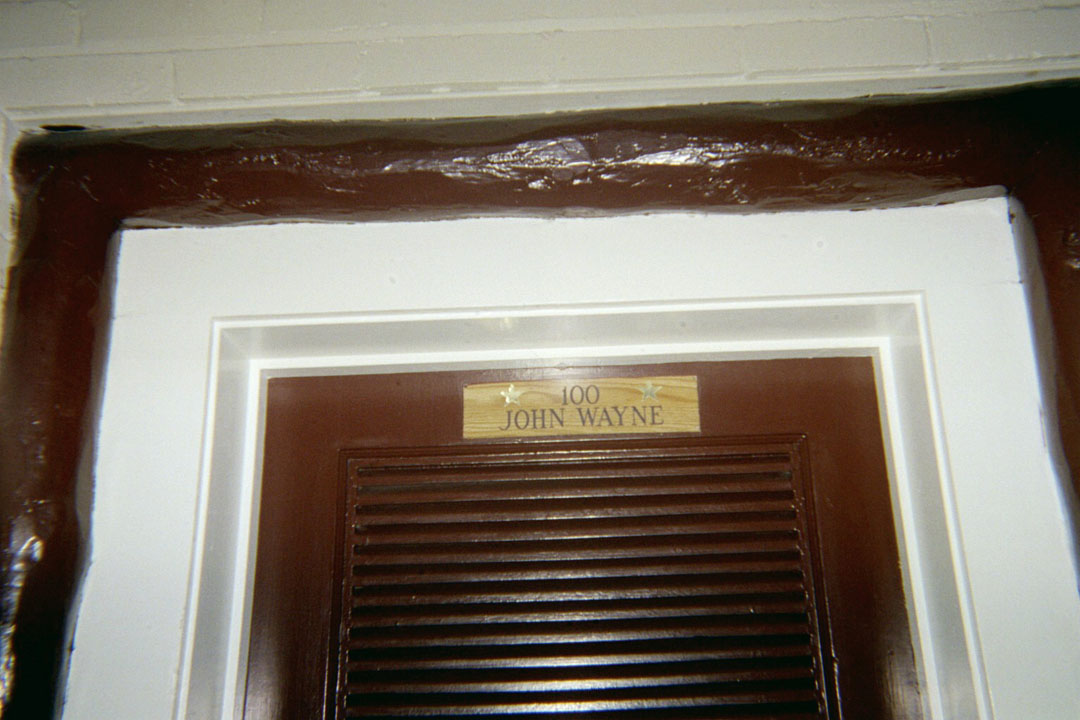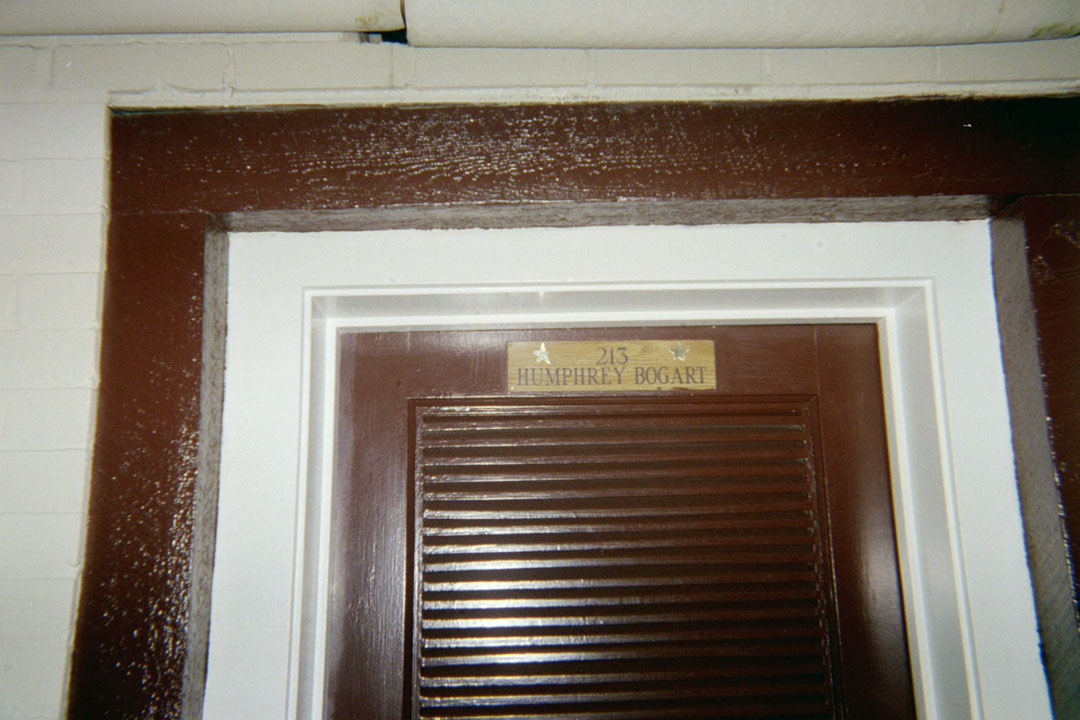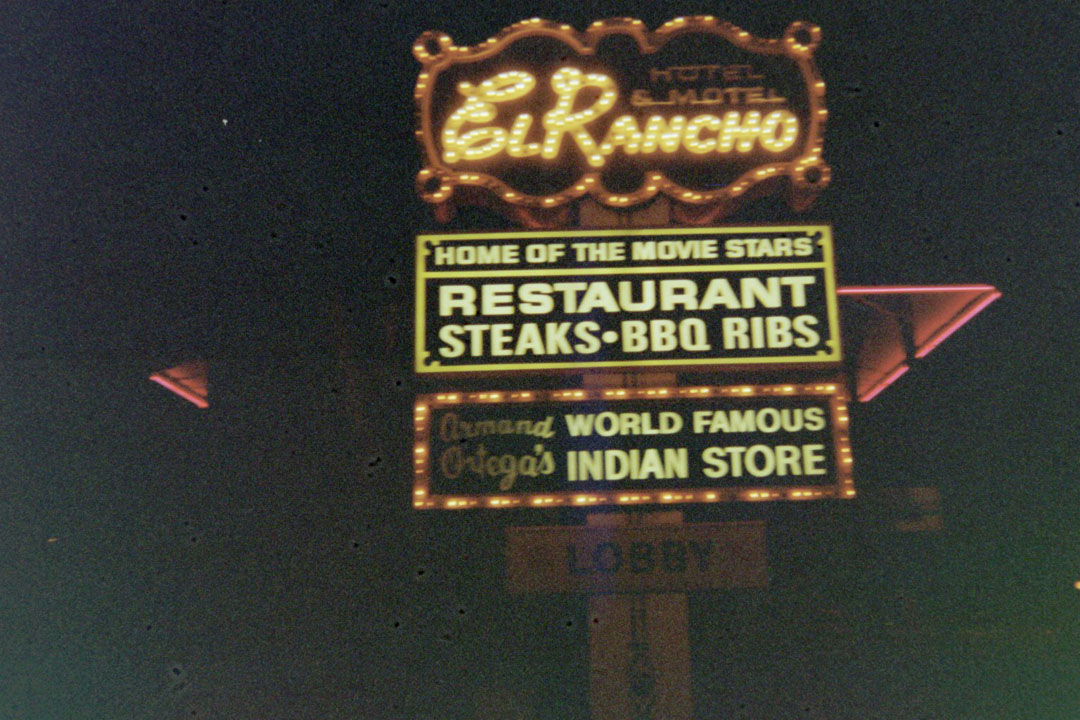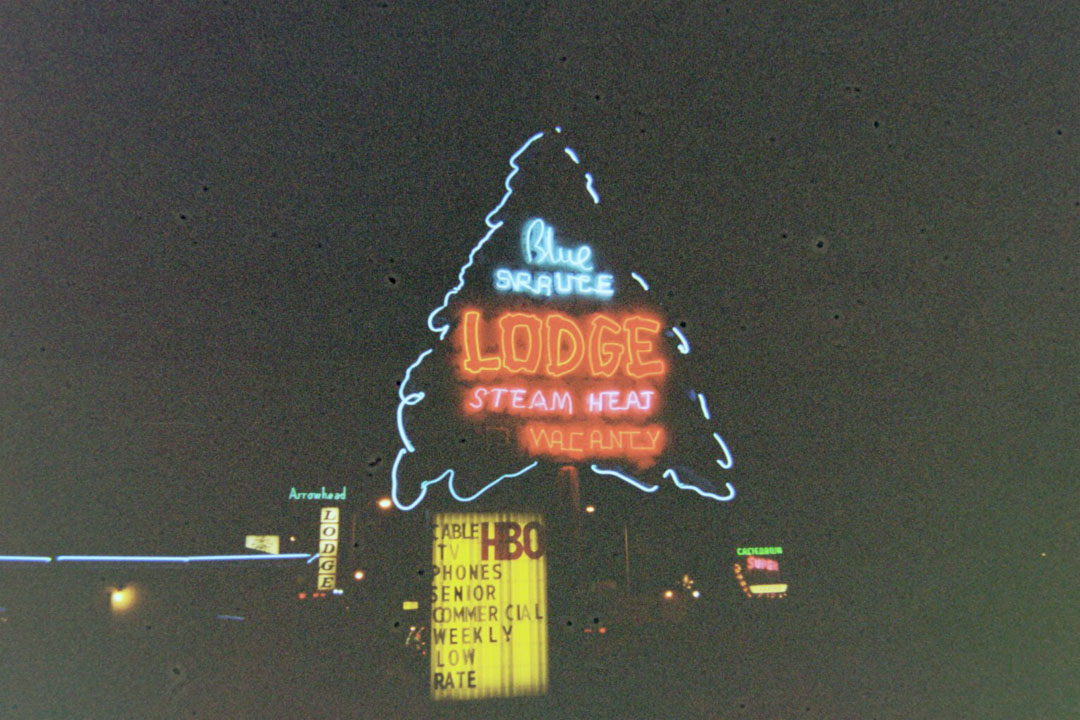 Dinner was a few short steps away at the El Rancho Restaurant where I had the John Wayne burger, which was excellent. What exactly is a John Wayne burger? A burger with guacamole. A simple addition, but a key one at that. Then it was back to the 49er Lounge to drink some beers and shoot some pool before turning in.
Day 11
I woke up early at the El Rancho and went downstairs for breakfast. I had some scrambled eggs and bacon, plus a local Navajo dish called Atole. Itís basically like porridge, but made with blue corn so it looks like this purplish glue.
From Gallup, NM to Holbroke, AZ would be a really short trip; about two hours, but I wanted to try to see The Petrified Forest if it wasnít too far off the interstate which follows the old Route 66 almost exactly. It took me a couple miles to get used to the four lanes, all the trucks and the 80mph speed limit, which just means that everybodyís driving at 90 or 100.
There were a couple stretches where Route 66 goes off slightly from I-40, onto some frontage roads, and luckily there were some Indian trading posts, where I got some good photos, before heading into Arizona.